---
This year's GRTU fund raising raffle is courtesy of Chris of Living Waters Fly Shop in Round Rock, Texas.
This new rod from Scott Fly Rods is a 9' 4wt Living Waters Fly Shop donated is one of the all New Radian from Scott. Until now, you've had to choose between a rod with power and line speed or a rod with touch and feel. But thanks to Scott, those days are over.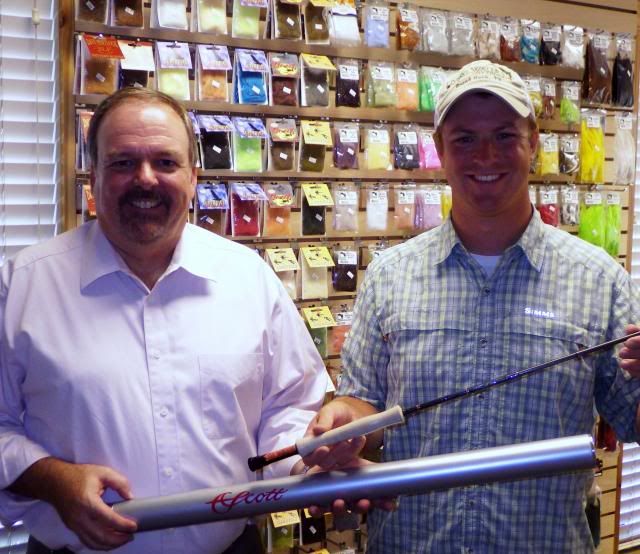 Raffle tickets for this rod went on sale at the October 2013 meeting and the drawing for this rod will take place during the 2014 October meeting. Please purchase your tickets and help GRTU continue working to conserve and protect the Guadalupe River.