trout version - size 10 nymph hook - pinch those barbs!!!
5/32" tungsten bead
the steps are the same as above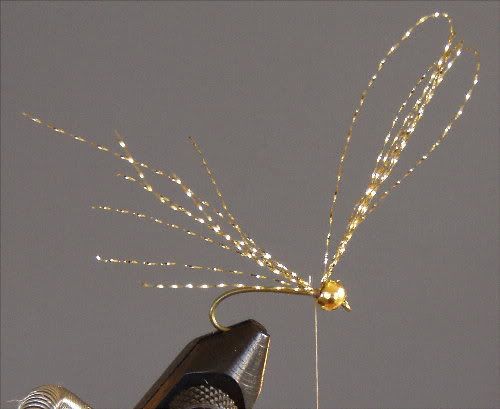 Start the thread at the eye, and tie in 3 to 4 strands of Krystal Flash to tail length using a few wraps. Make a long loop forward by bringing the other ends back and adding to the tail. Leave the loop hanging over the eye for now.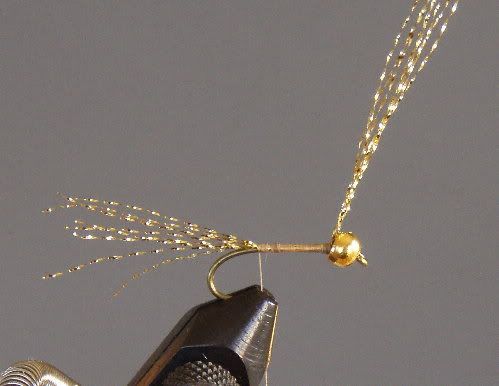 Lightly pull the tail strands as you finish the base thread wrap to the back of the hook, wrapping over the Krystal Flash. For maximum flash, clip the tail strands to uneven lengths.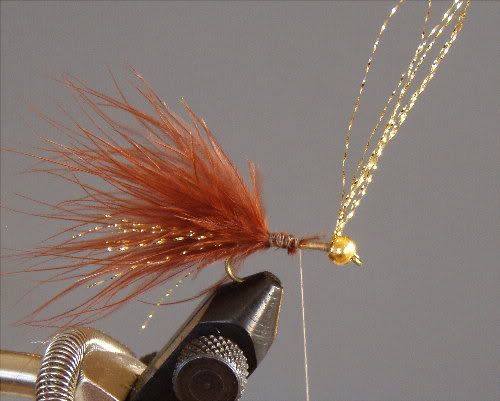 Tie in the marabou tail over the strand ends.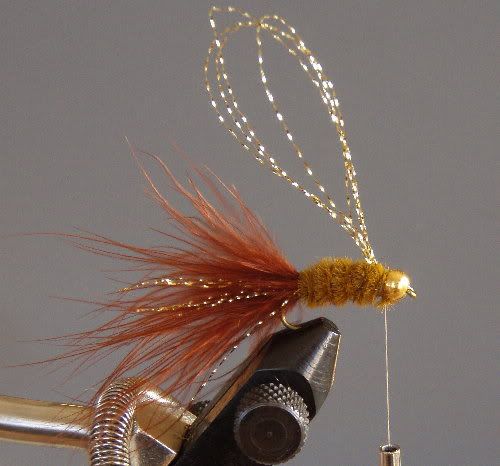 Tie in the body chenille. I make the last wrap of chenille over the krystal flash loop to hold it back.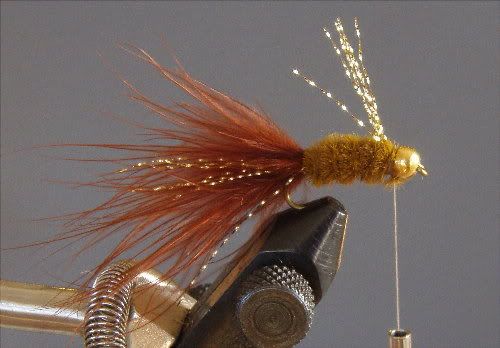 trim the krystal flash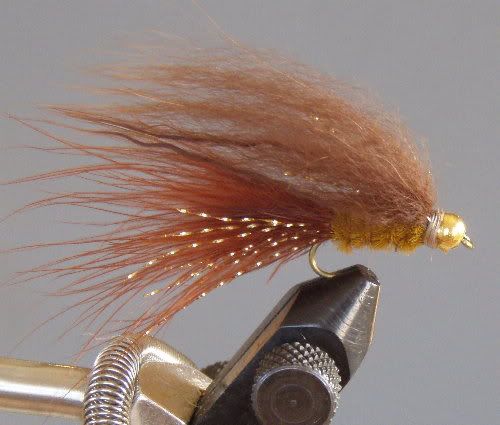 tie in arctic fox wing and whip finish.
um, if the fox looks a little wet, it's because I always find it easier to tie in if I lick it first.