At Alan's request, here's a fly that caught my largest ever Guadalupe/smallie?/largie hybrid bass on the middle Guad (4 lbs)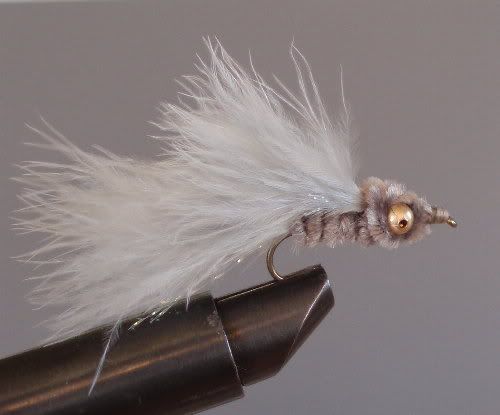 here's a link to the thread, with the detailed tying instructions (and a picture of the fish)
http://www.grtu.org/forums/viewtopic.php?t=1270
the wing and tail on that fly are tied using marabou
here's a smaller version of the same fly - Little Olive Whistler. I use as a trout streamer, crappie, panfish and takes white bass when all else fails - when spawning white bass settle into stationary pods, slowly strip this fly across the river bottom and they'll pick it up when it's sitting still.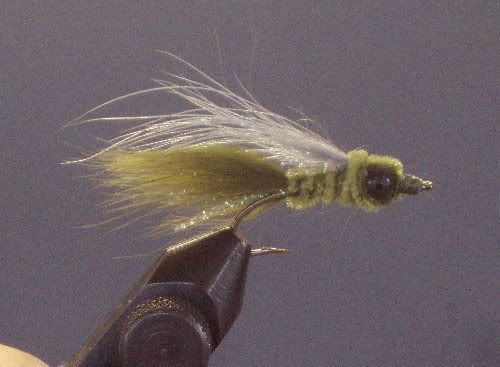 the wing and tail on this fly are tied using arctic fox
the nicest thing about fox fur is that it ties in so small - for the same size tail or wing, it ties in less than a quarter of the size of marabou.
it's artic fox - comes in zonker strips - Finnish Fur Fly is the brand and Bob Marriotts sells it as "imported arctic fox zonker strips".
I highly recommend buying the good stuff because it's already combed out and every bit of it work on flies. If you buy the cheap arctic fox, more than 2/3 of the fur will comb out as garbage. So the expensive stuff ends being less expensive.
using it as zonker strips, btw, will make the best-looking bunny leaches you've ever seen.