yesterday, this was the fly of the day on Cibolo Creek - I know it doesn't look like much, but it works. It my freshwater version of Allie's Shrimp.
I named it after an 8-lb. bass that it took in the Bull Creek impoundment that is now the Austin City park on Spicewood Springs Road.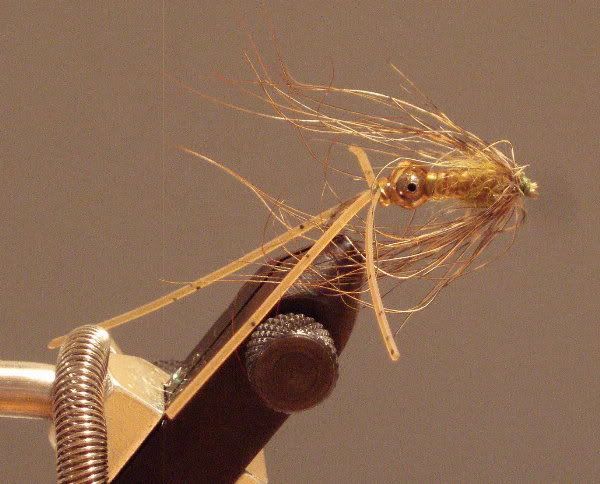 (if this fly looks a bit tired, its because it caught 2 dozen+ fish yesterday)
olive thread,
size 10 2x-long streamer hook
the tail is mustard-colored sili legs tied in an X and cut to uneven lengths
Bead chain eyes on the outside of the bend, at the the bottom of the shank just above the bend
amber lace in a large size around the eyes and halfway up the hook
dubbing loop abdomen, a mix of olive and rust
pheasant rump soft hackle
it's also a very good carp fly
it's actually quite a bit different from the Allie's Shrimp I use in the salt, but both seem to work quite well for shrimpy critters.