Many GRTU forum followers have no doubt heard of Fernie and its reputation as the summer time "west slope cutthroat on dry flies" capital of North America. About four years ago a fishing buddy and I were waiting at the Austin airport starting a trip to Fort Smith MT and the Big Horn when we learned about Fernie. A gentleman saw us toting fly rod tubes and inquired, and gave us the low down on Fernie. My friend went up the very next year and was truely impressed with the fishing, the people, and of course the scenery. We had a group of 7 this year and were there July 18 - 23. We found a beautiful ranch on the Elk River through VRBO that is owned by a FL man who is living a dream splitting his time between salt and cold, really cold, fresh water.
Everyone had different combinations of float and wading trips; mostly guided, but some DIY. Elk River Guide Service folks are very forthcoming with info on where to go and what to avoid. Plus you have to buy license and certificates for the day and the river you intend to fish so it gets tricky without good advise.
The fishing was outstanding and the weather was perfect; 40 degree mornings and 70 degree afternoons. The pictures are pretty self explanatory. You will notice on my second float I chose to the throw big streamers hoping for a big Bull Trout, and was quite happy with the result. Several nice cutthroats went for the big swimmer also.
Downtown Fernie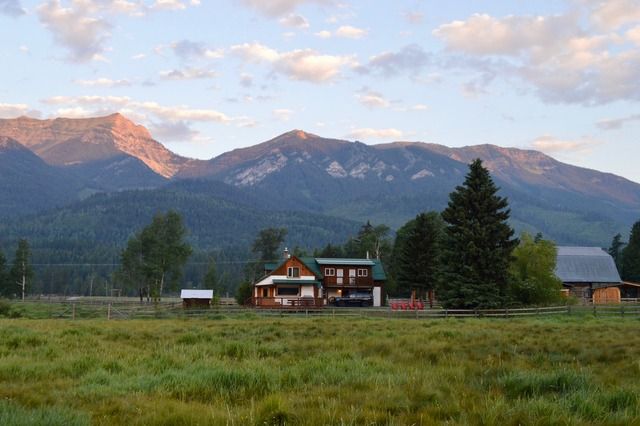 The Ranch House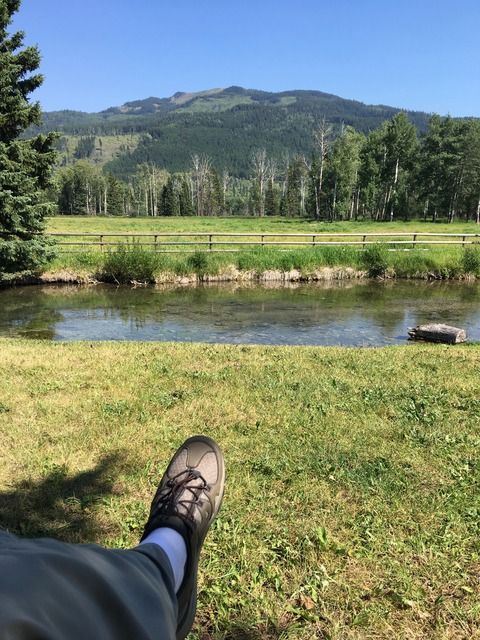 View from the Ranch House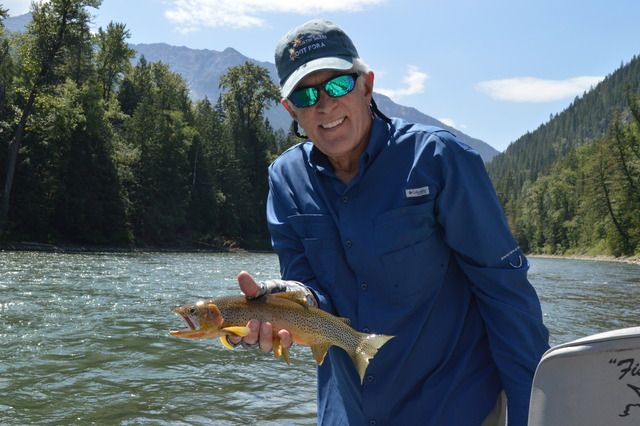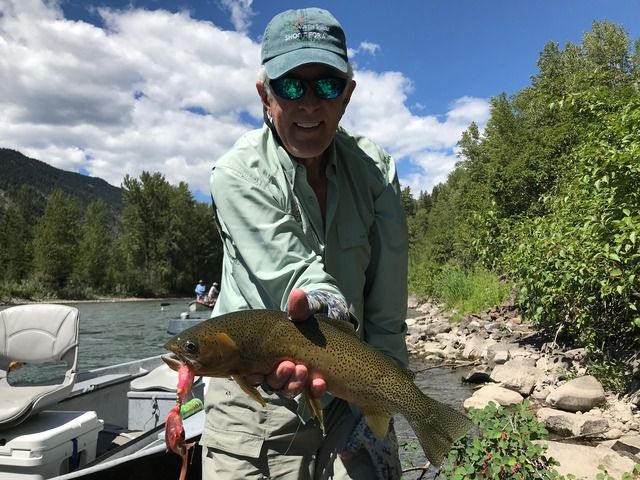 A few of the cuttys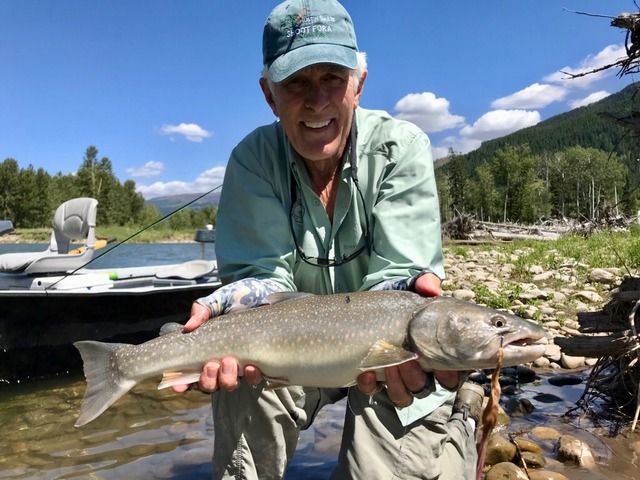 The Bull. This guy took a while to land on a 5wt. And I might not have, but the guide convinced me that I could not break the leader and tippet combo.
It is a very pretty place and I highly recommend it as a Texas summer heat escape.
Hope you enjoyed the pictures
Randy