size 16 sproat hook
krystal flash tail
larva lace body
soft hackle collar (bobwhite)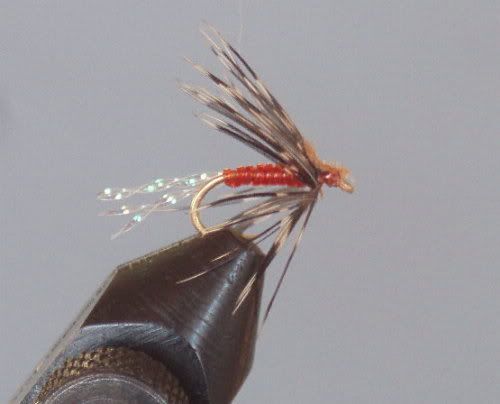 I rushed this out - the pocket in my midge box was empty.
A bit heavy on the soft hackle - that was a big one for a bobwhite's back -but it will loose some on fish - again and again.
I was fishing them last week until they had no soft hackle left.