I got the chance to take a great young fisherman out Saturday morning thanks to my wife... Now what would a wife have to do with me getting to fish? She is the AP at a local Comal ISD elementary school and just happened to notice this little dudes passion for fishing. I get to volunteer at the school every year teaching 5th graders to fly cast but rarely do I see this level of focused fishing skill all wrapped up in a youngster. Of course there are the kids who like to fish or that want to go, but they usually cant stay focused long enough to really pick apart the river. Well I met my match in this one! Layne is only in 4th grade but is already eaten up with the fishing flu! While he isn't an expert with the fly rod YET, I tell him to cast to the tree next to the bank with his spinning rod and he says " which side of the tree " and puts it on the spot!! Our intent was to try to pull a few striper, or even a bass or two from the river, get some photos and have a good time on the river. Well.....no striper, but oh boy the bass!!
First fish of the day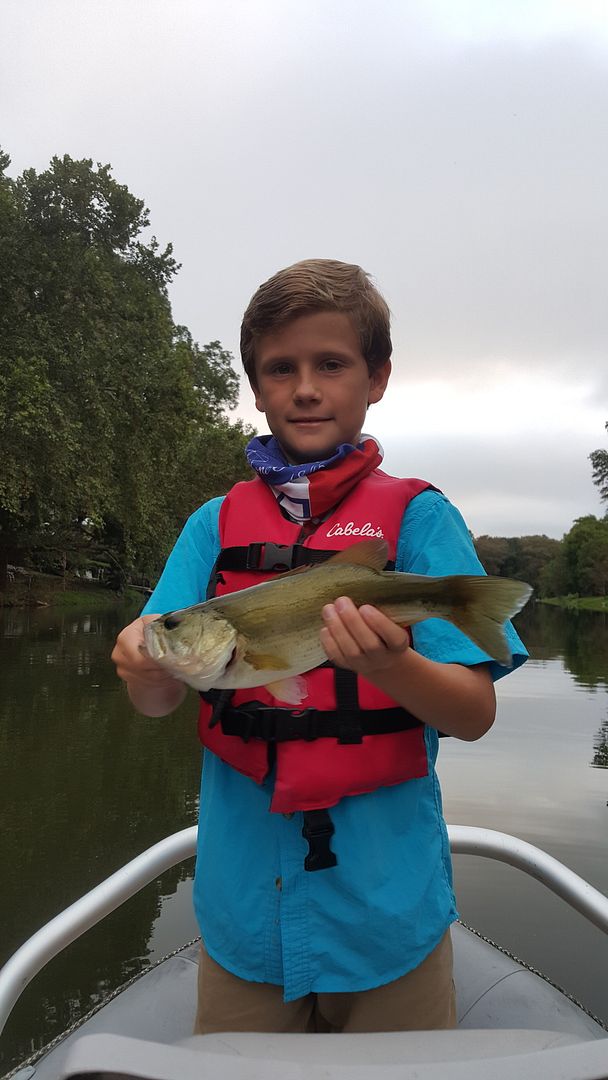 If you get the chance...take a kid fishing, unless they out fish you....then leave them at the video game console and don't tell them about any of your honey holes! wink wink!
Russell