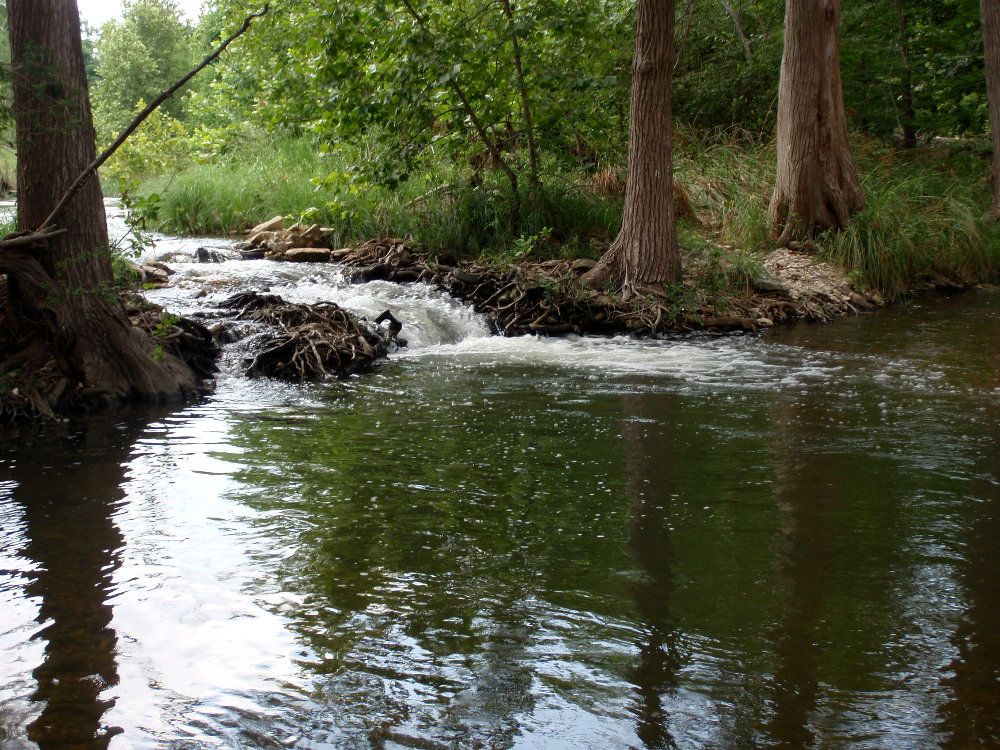 but wait, I'm getting ahead of myself.
You gotta start somewhere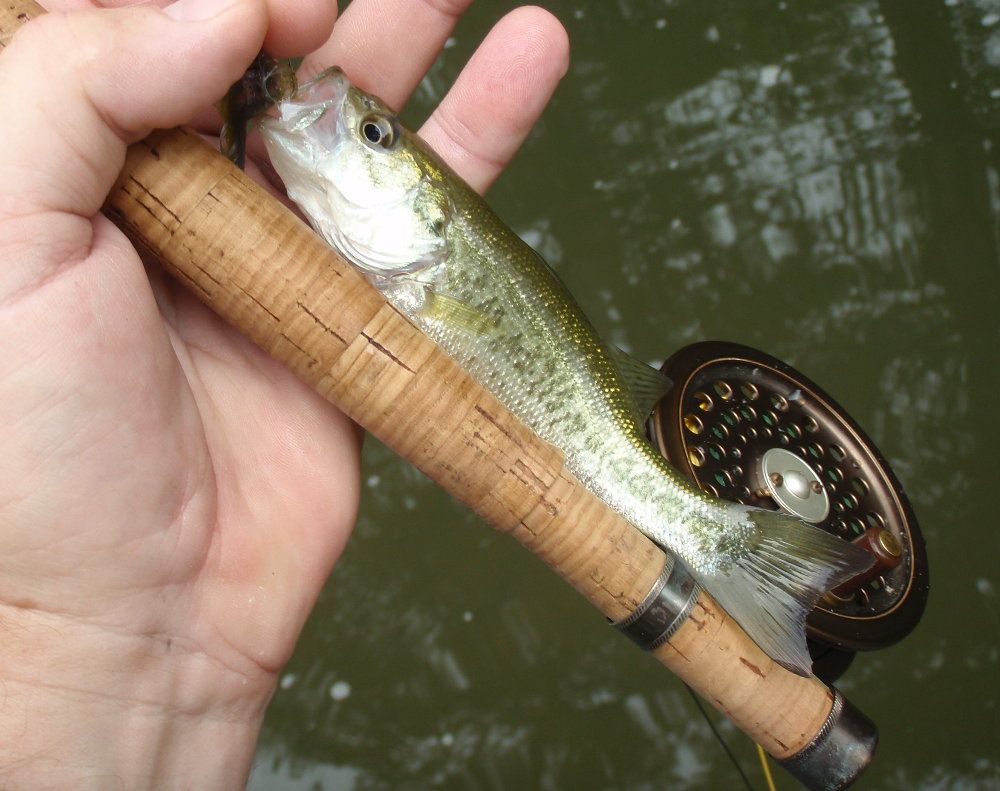 hey, it gets better.
Curtis got the next one for the morning
This is already a pretty good wade-hike-wade, but I would have settled for this beauty for my fish for the day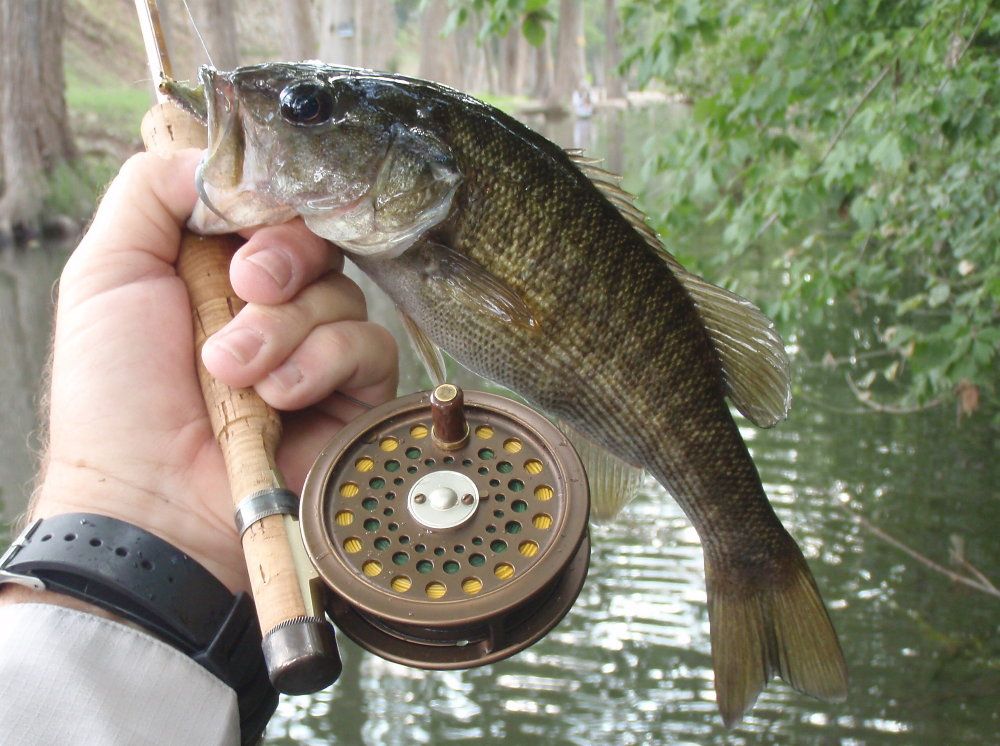 waded in the hundred-year-old dam and caught 3 of these right away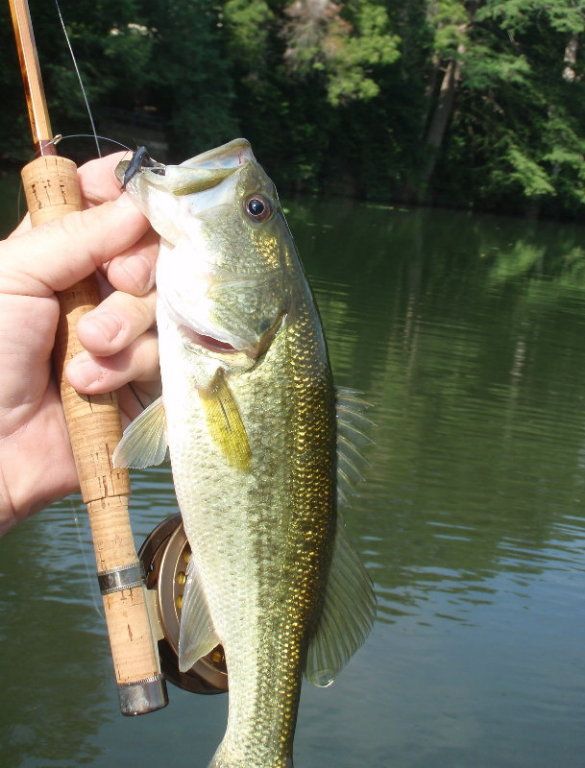 Called Tony upriver and put him on the spot - the hundred-year-old dam is to the left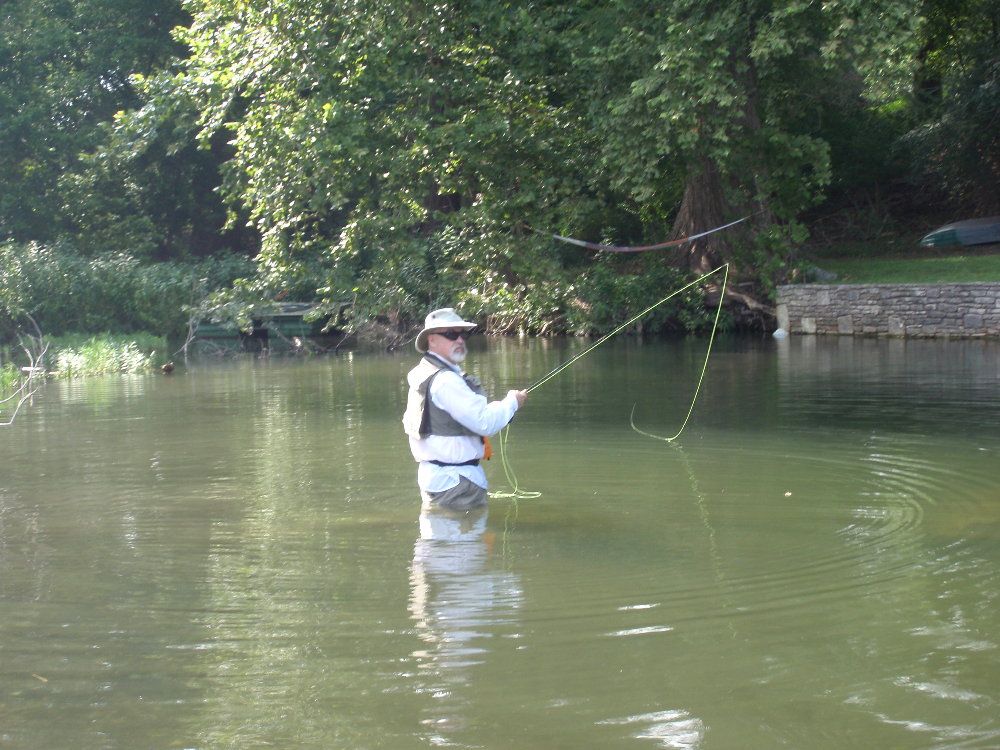 a nice view from the skinny water at the top of the hundred year old dam pool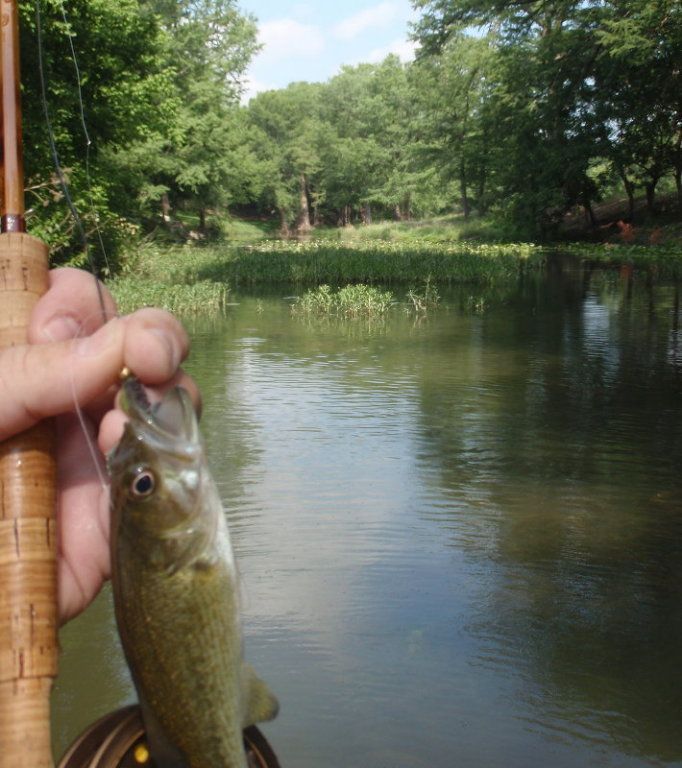 Curtis near the top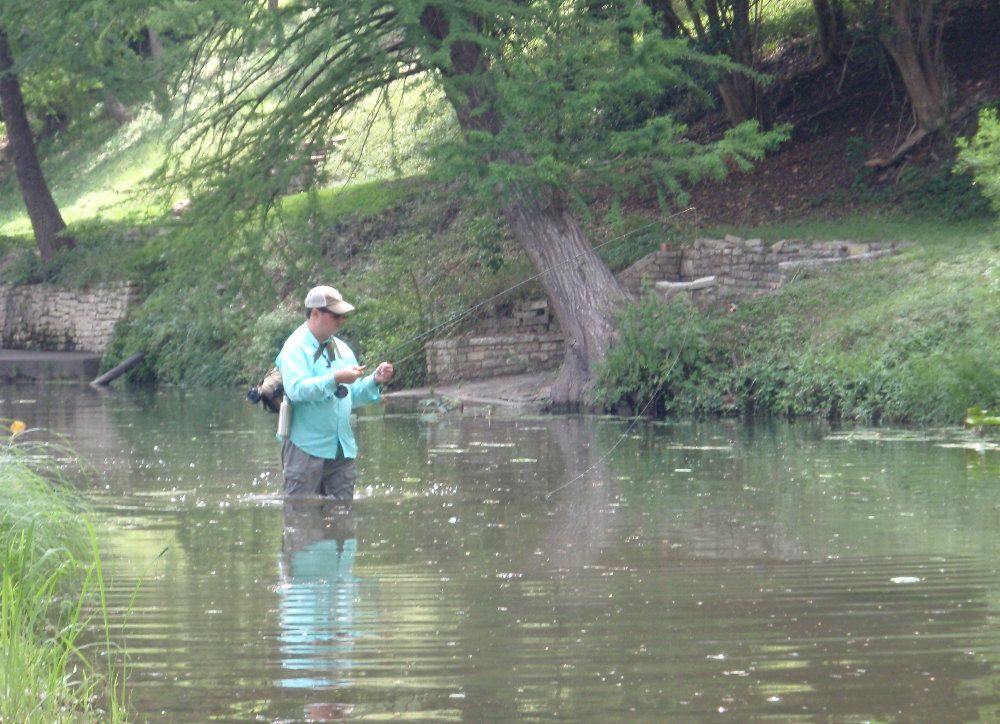 And after he passed me up, looking upriver from the next riffle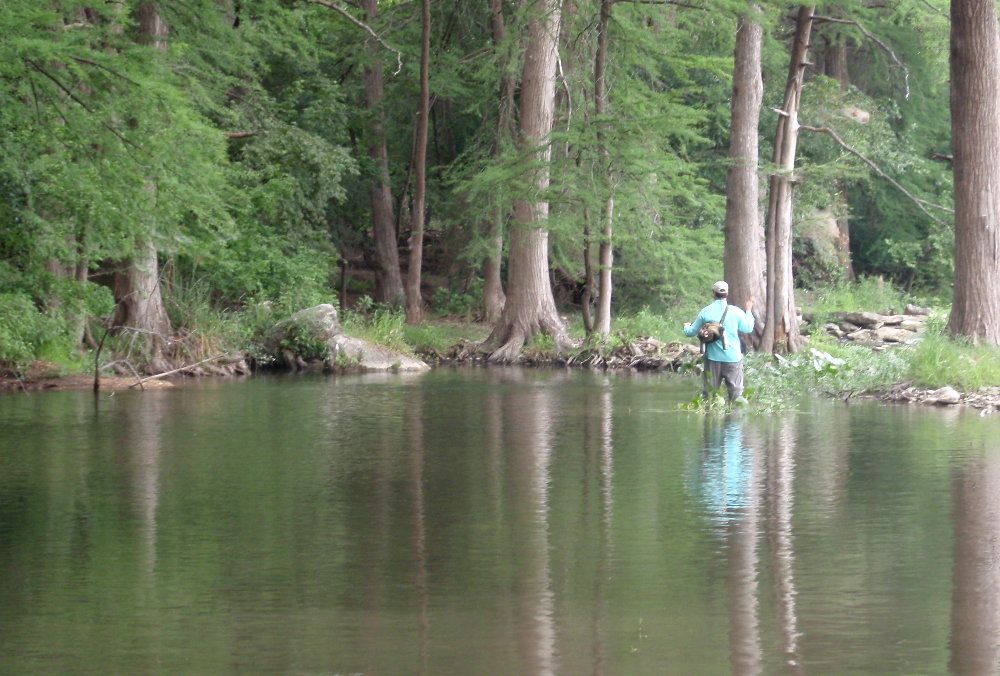 looking downriver at Jake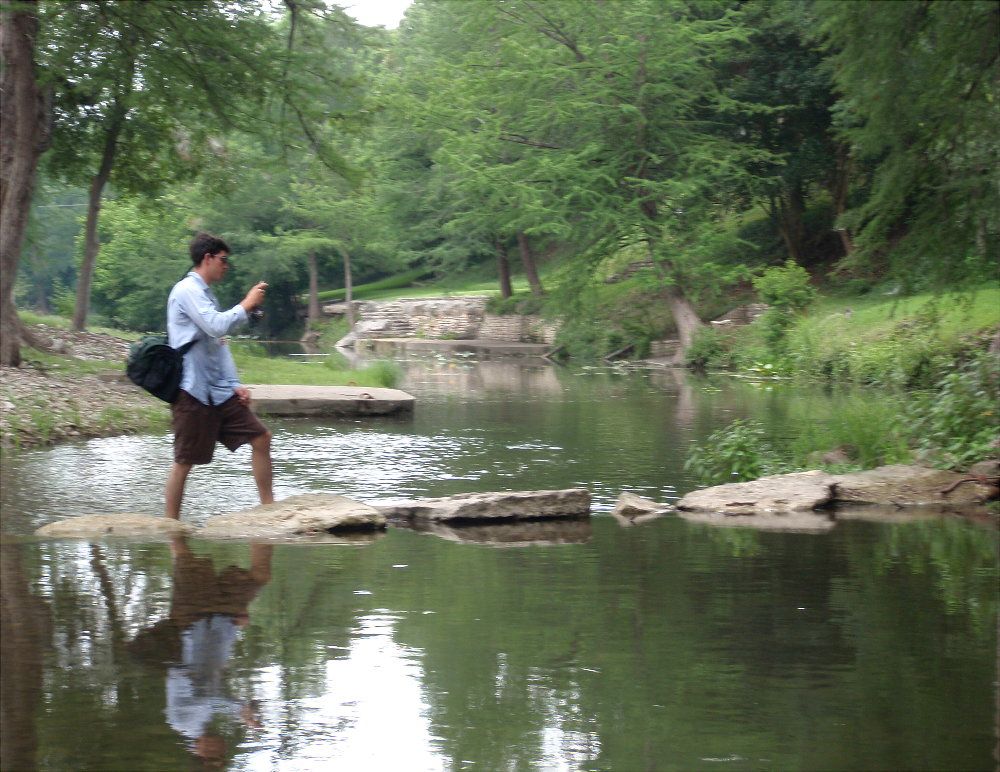 still farther upriver, the weir above is the end of the wade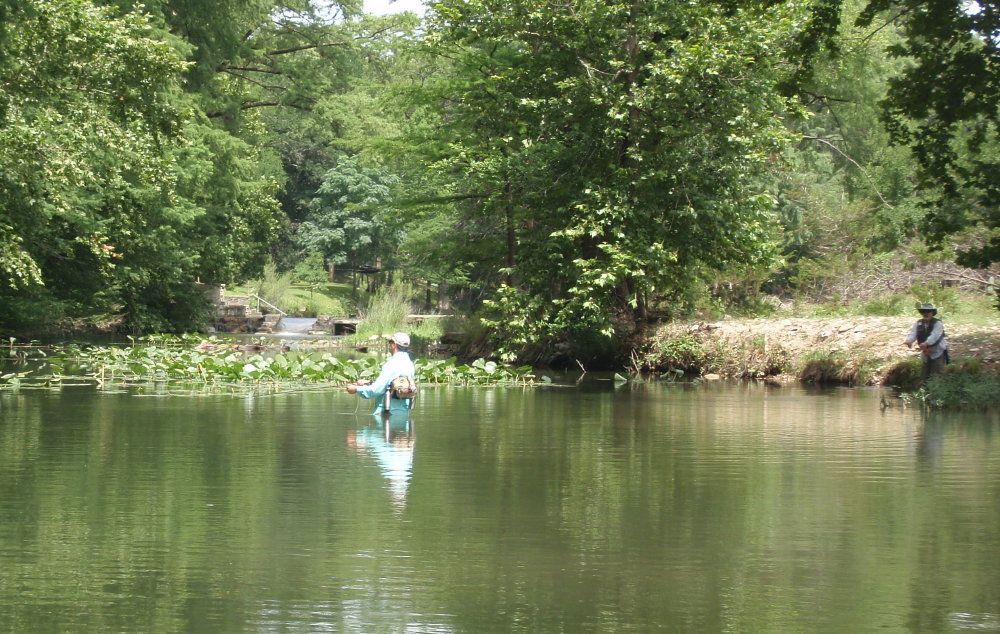 but I didn't hang, I beat back down to the cypress tunnel
and got my bass of the day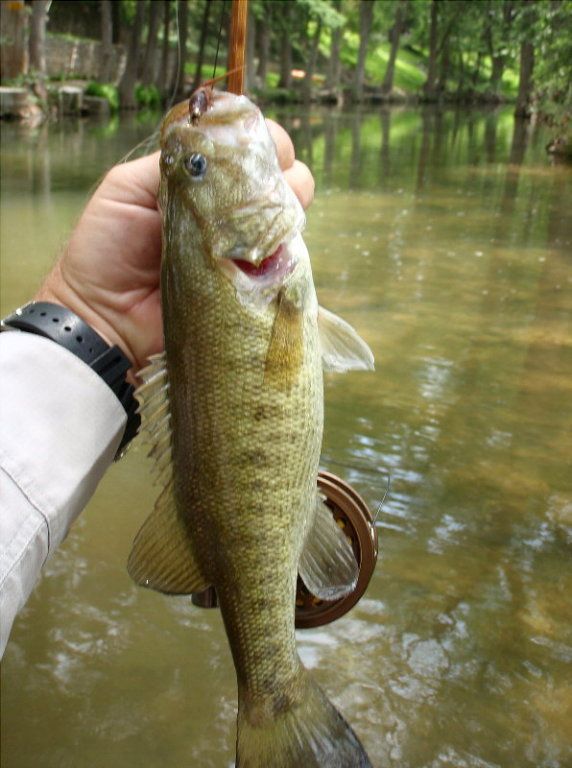 and not a bad way to end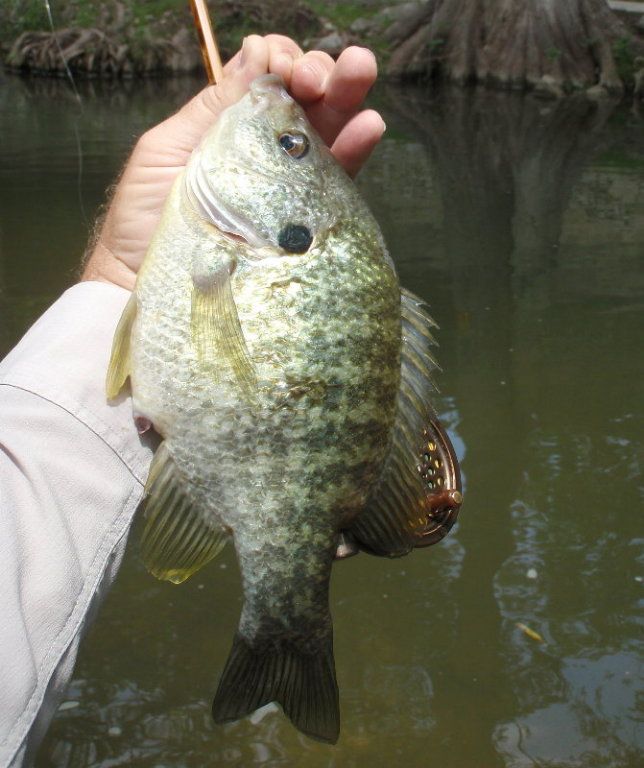 ever seen a red-ear with his head as big as your hand?