With temps in the mid 80s, what a better way to spend a day than wet wading a Texas hill country river. My wife and I packed a lunch and loaded up the Escape and made it to the river around 11:00 AM.
Here's view of the river from the trail.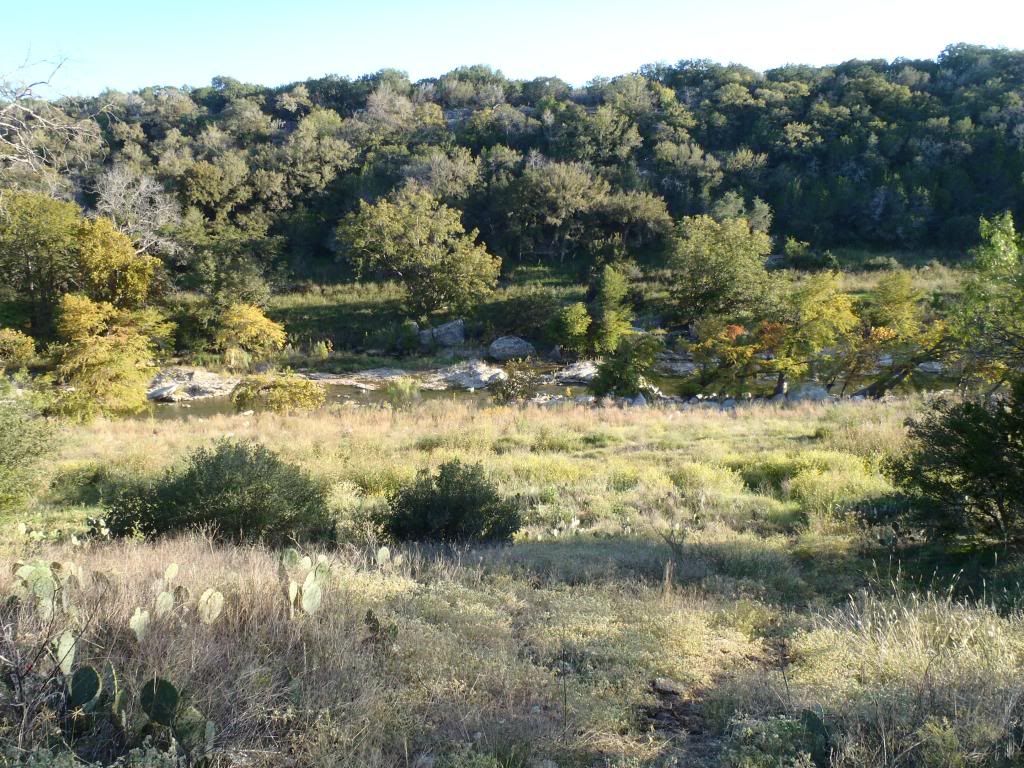 We setup our day camp here.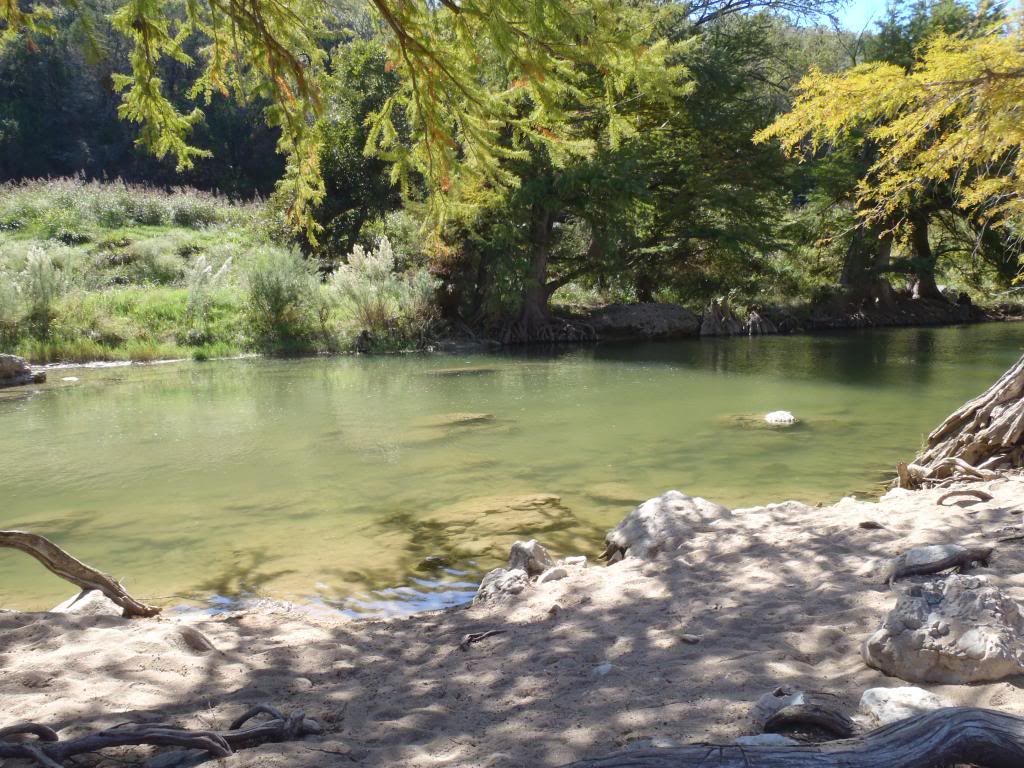 There's got to be fish somewhere around this stump.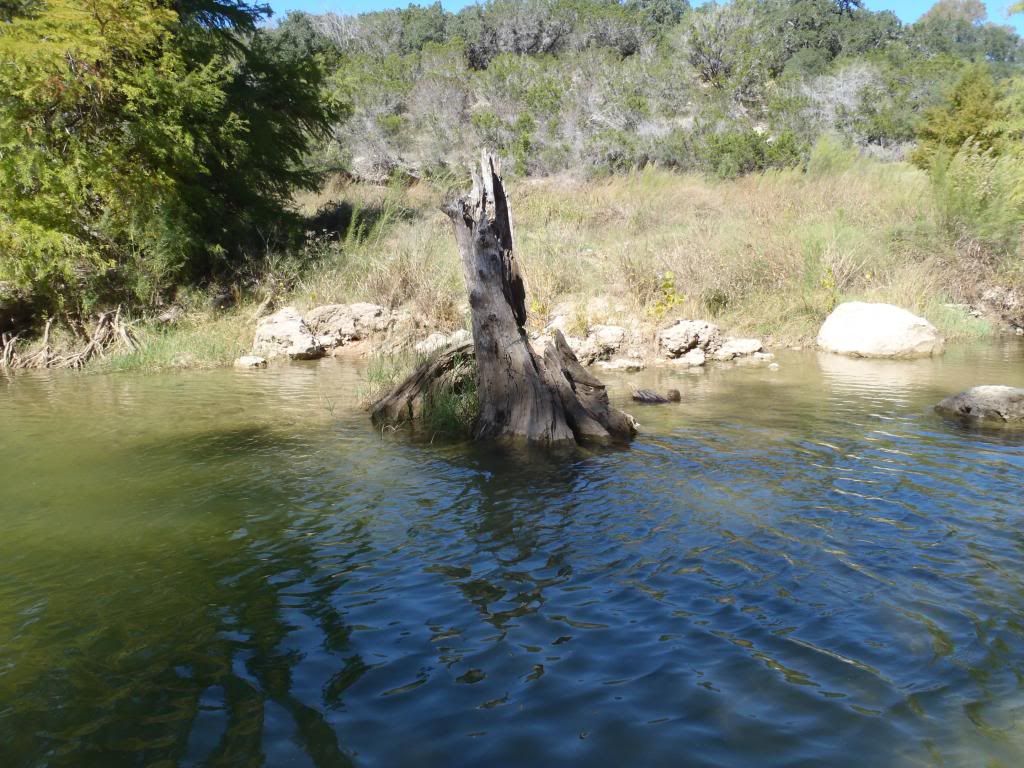 Yep - got it on the 3rd or 4th strip.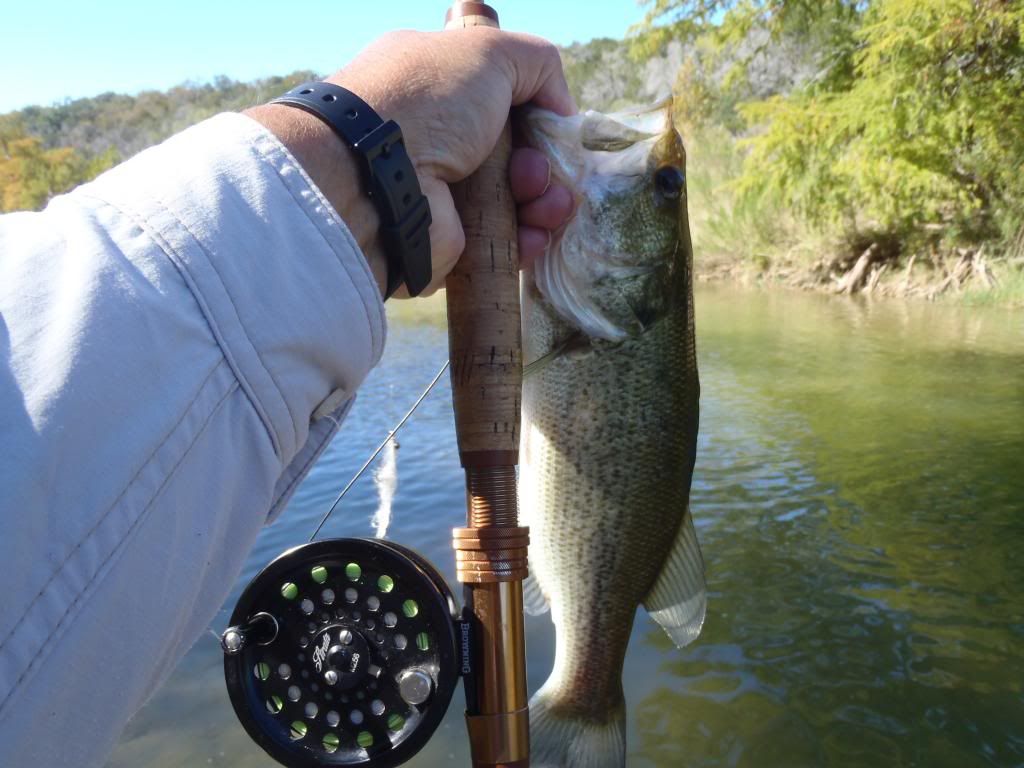 I bet there's at least one in here.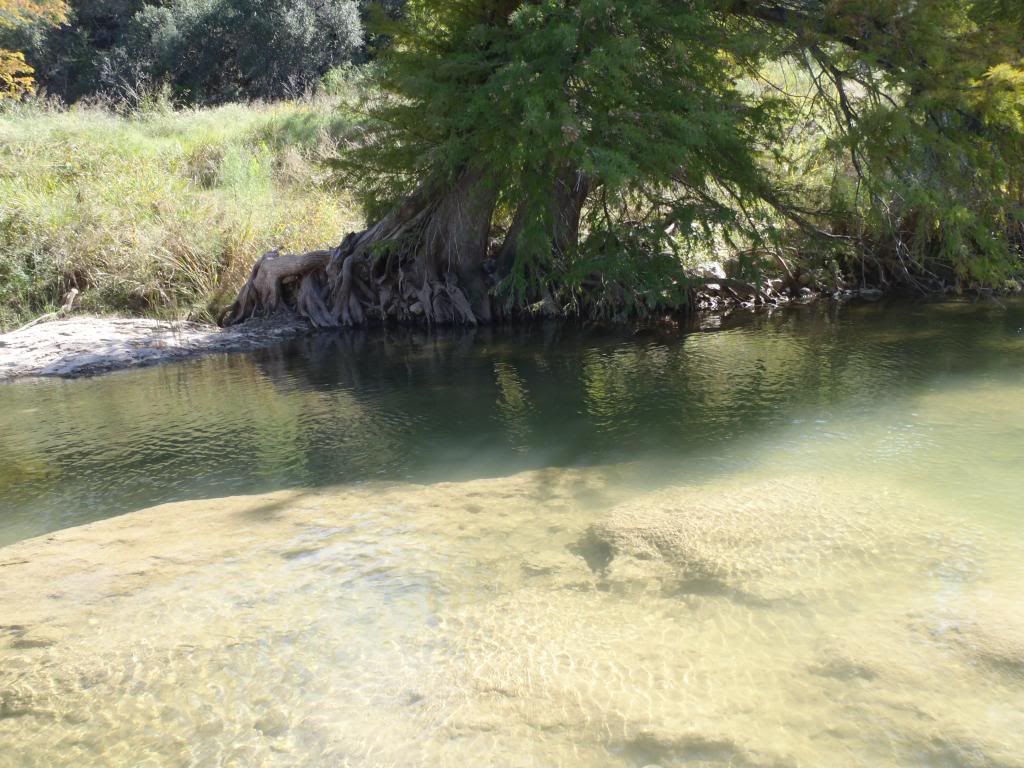 I guessed correctly.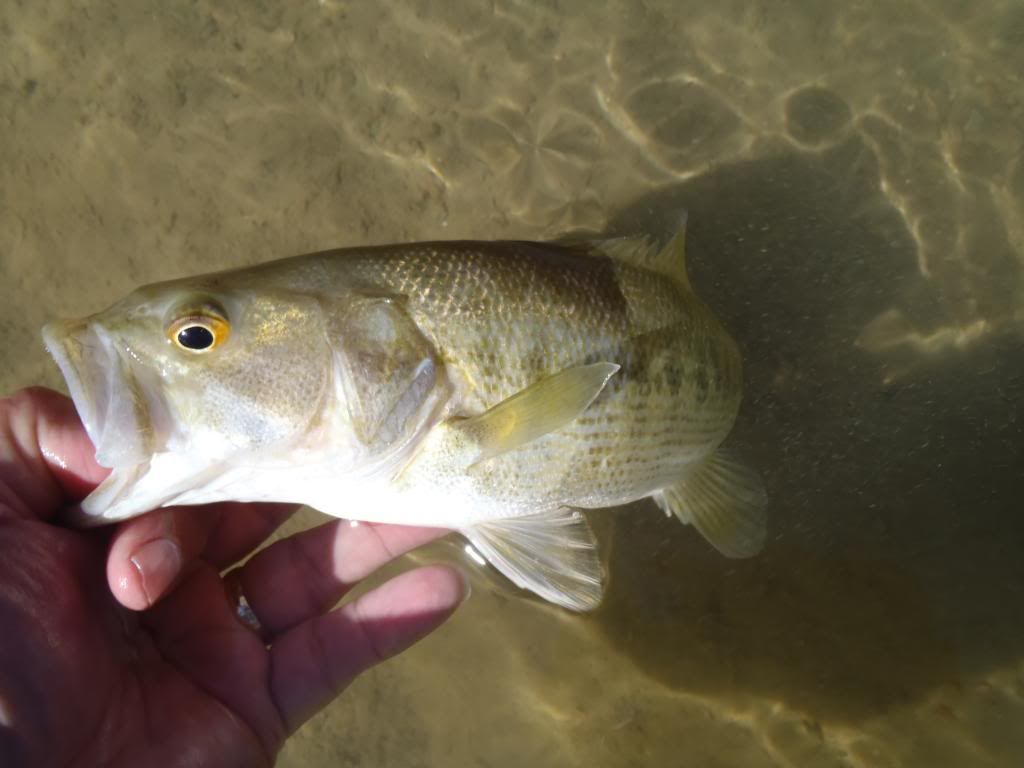 I caught a lot of dinks in skinny, skinny water.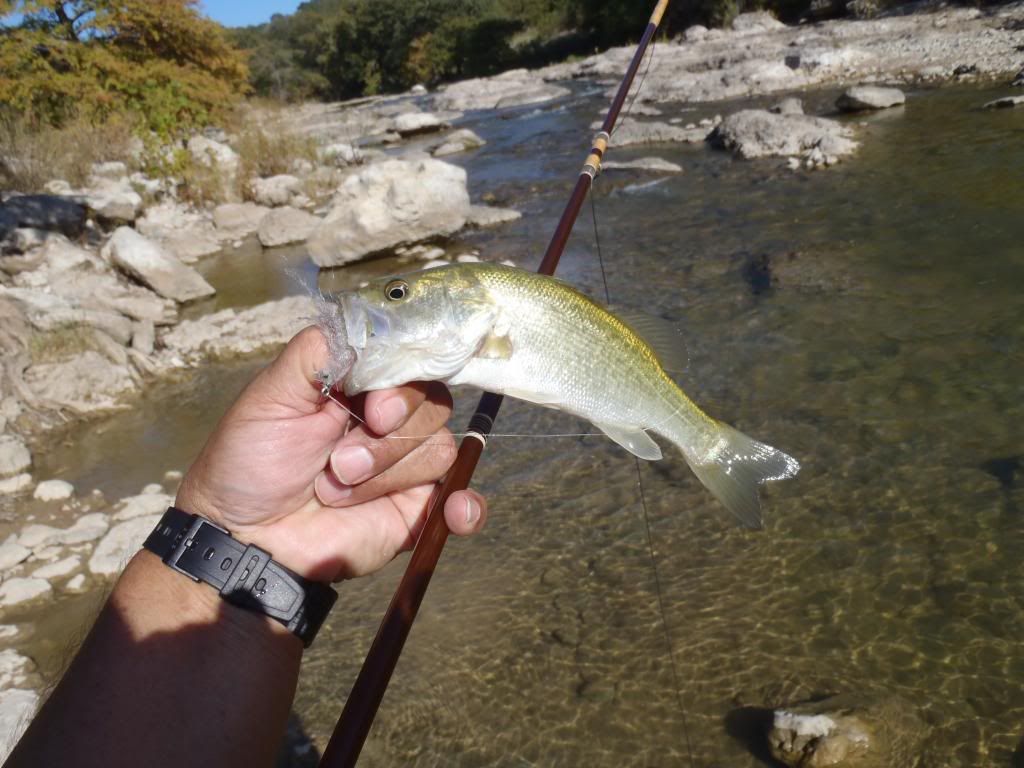 I used my 7' Silaflex with a Teeny sinking line and a white and grey clouser that I tied for the South Padre Island surf. The clouser caught a lot of ladyfish and pompano a few weeks ago and it also caught a lot of bass on this day. The bass were also biting on poppers.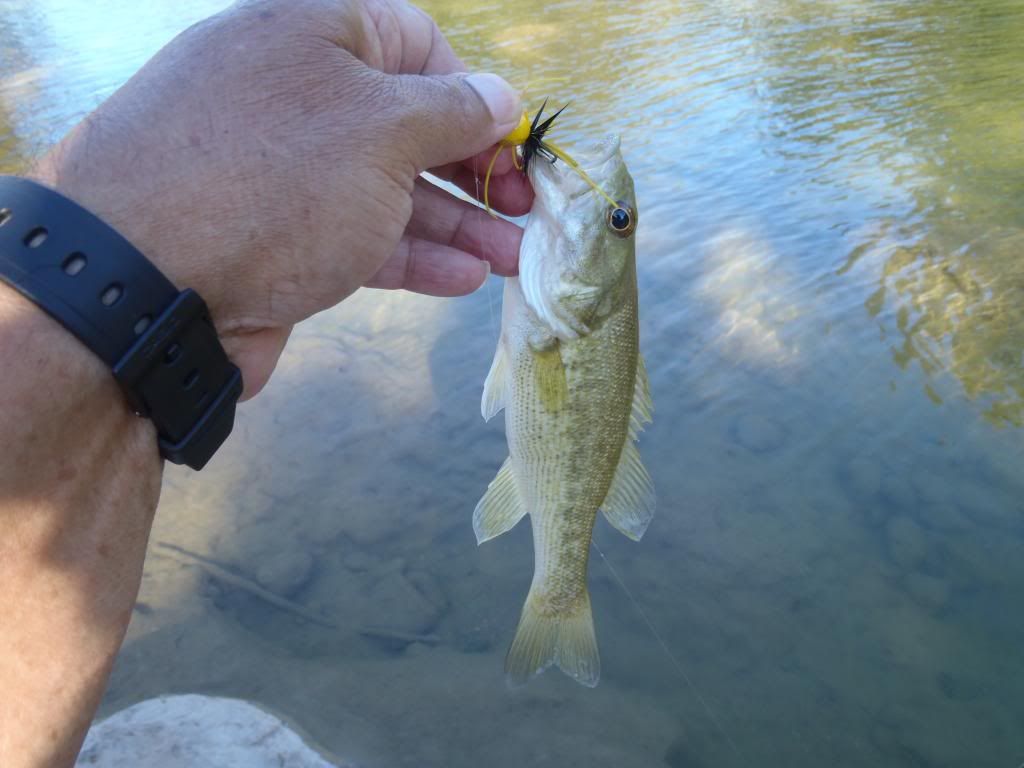 It was good to get away and get in a day of wet wading before it's wader time. We cruised home at around 7:00 PM with the windows down and with air temps between 75 and 80 - nice.
Edward