Ann and I are spending the summer at her family cottage on Lake Okoboji, Iowa. The lake itself is glacially created and spring fed. Record Muskie have been taken from the lake. Fishing off the cottage dock puts you in water 10 plus feet deep.
Fly fishing is particularly challenging. There are no accessible beaches, and the water gets deep fast. Joe Robinson's Ultralight setup works.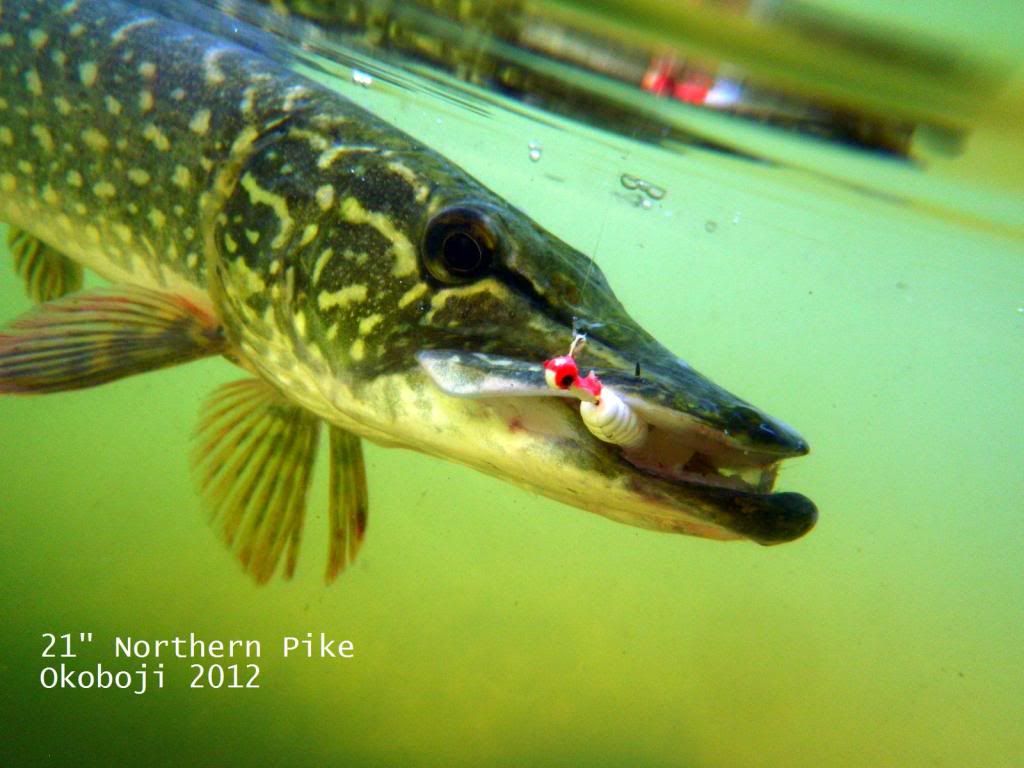 A 21" pike is large for Joe's setup. Fortunately the fishes teeth did not catch the line.
Lake fishing is fine, and here fish fries for friends and family are expected. It's not got the serenity and unexpectedness of the Hill Country rivers, but worthwhile.
Cress
If anyone has some thoughts on fishing deep, up to 20 feet with a fly rod, I would welcome help. I really want to catch a large Walleye on my fly rod.