I had the day off today and I decided to fish the San Marcos. I got on the water at about 9:30 AM and the heat drove me off the water at around 12:PM.
I fished with my TFO glass rod with both a floating line and a Teeny BS-100 line. I wasn't having very much luck with the floating line and poppers, so I swithched over to the Teeny and cat whiskers.
I've never caught so many Rios on a fishing outing. I caught about 15 fish and all but 3 of the fish were Rios. Although I was hoping to land some nice bass, I was happy that the Rios were biting.
Here's a few pics:
Rio Rama: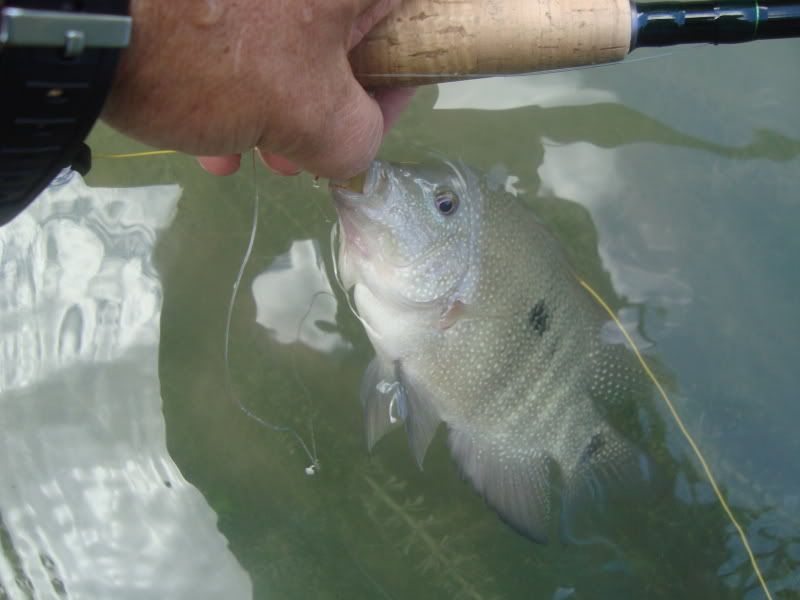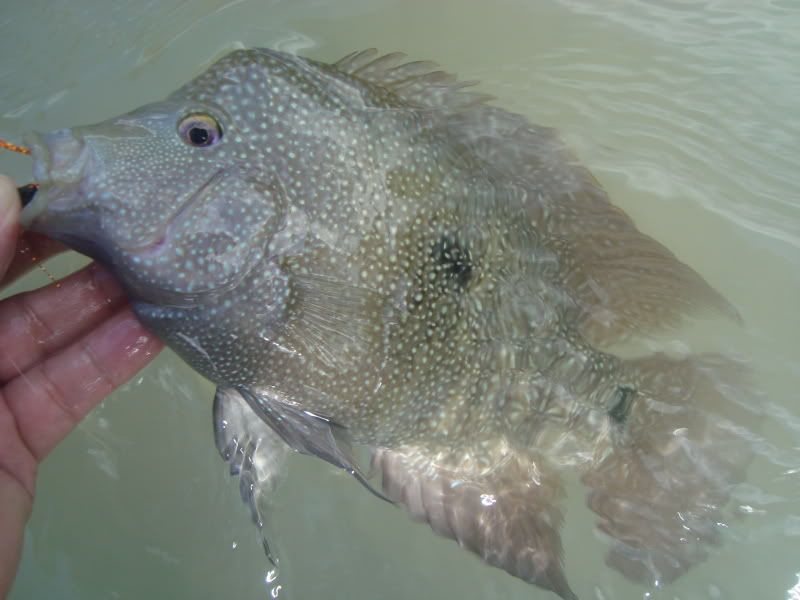 There's gotta some bass in there: