I got together this morning with a fishing buddy for some UL fishing on a local creek.
I fished with my 2wt, 5'10" bamboo rod that I won at this year's Troutfest auction.
Although the rod is labeled a 2wt, the rod casts better with a 3wt line.
The fish were picky and the flow was low. Man, we need some rain. I did manage to land a few fish.
Here's a few pics: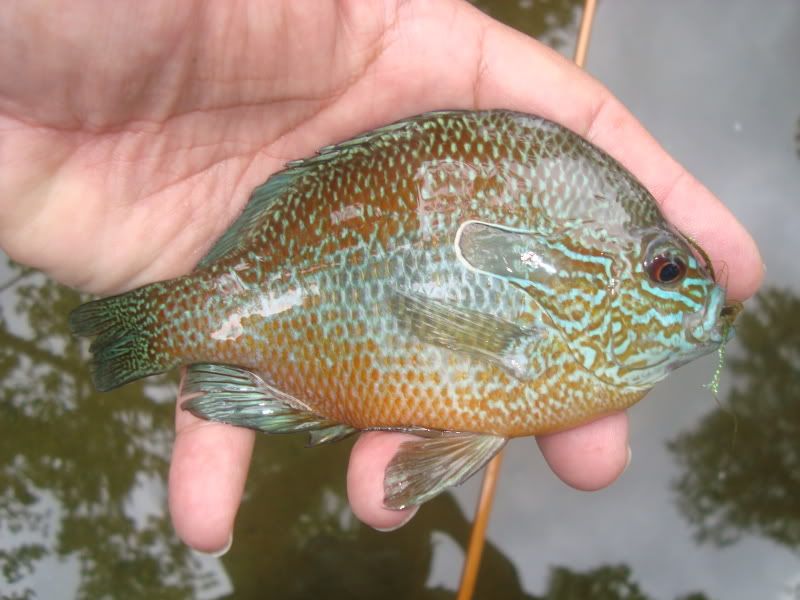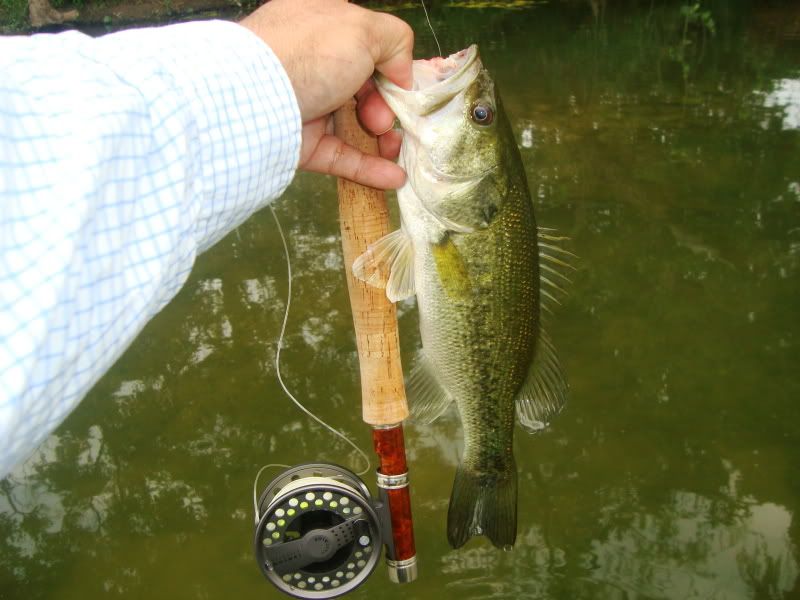 Same bass as above - different view.