Fished one of our favorite crossings on the Guadalupe yesterday, and we haven't fished it since late last fall.
I can remember when this place was a secret, and you never saw anyone, or if you did, you worried about the movie Deliverance.
But a late friend dubbed it the "40 crossing" because he drove by there one day and 40 cars were parked around the bridge.
So the water gets hit hard, and meat-fished.
it was a beautiful morning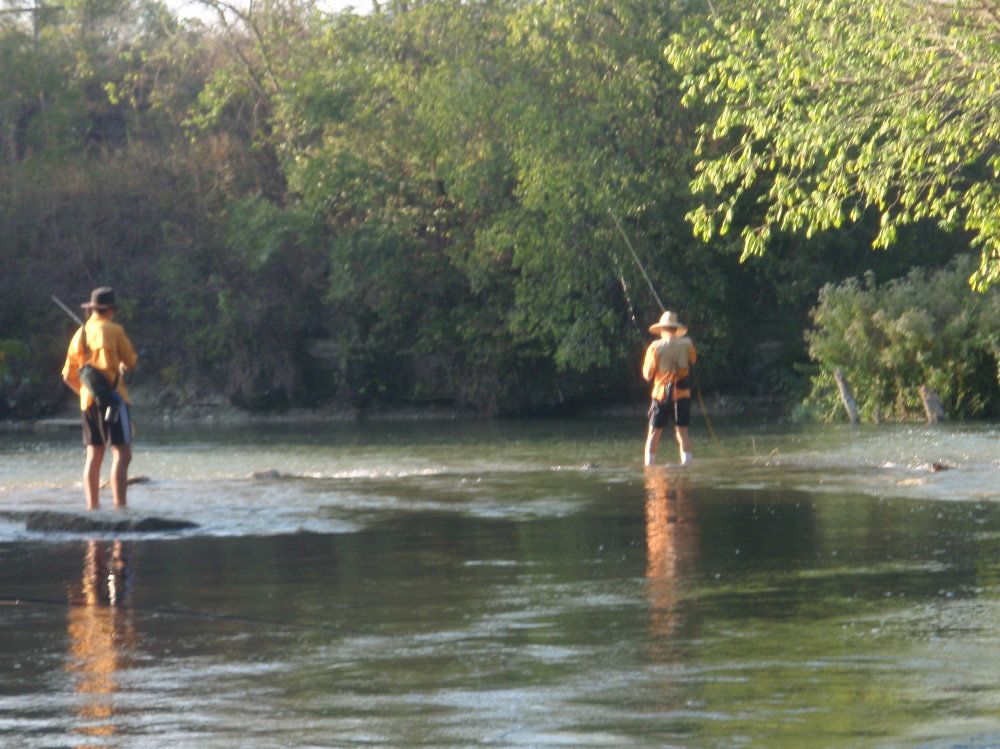 And you can see why we can't stay away...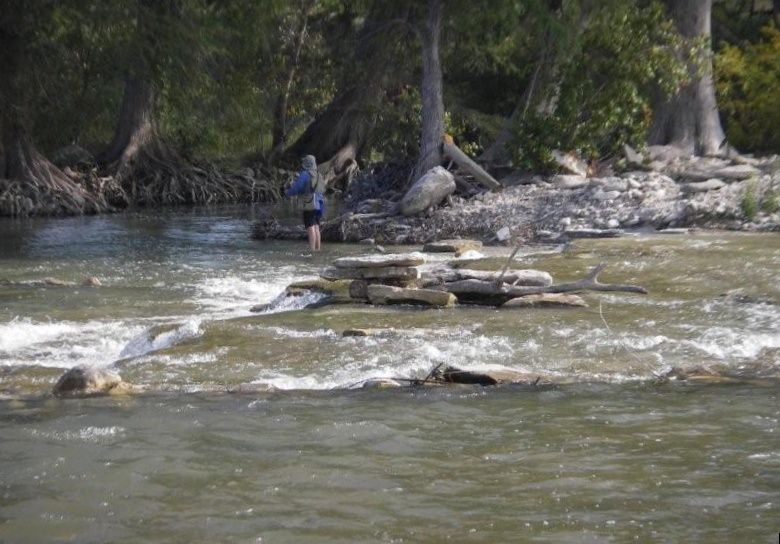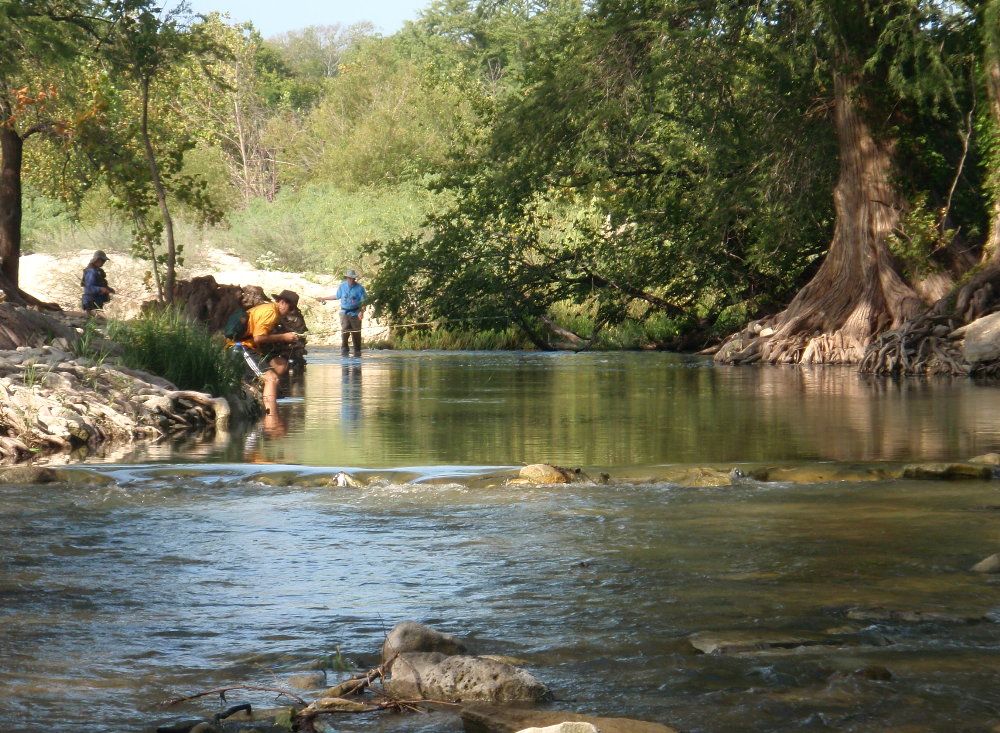 guess its not too surprising that most people in the group are fishing glass now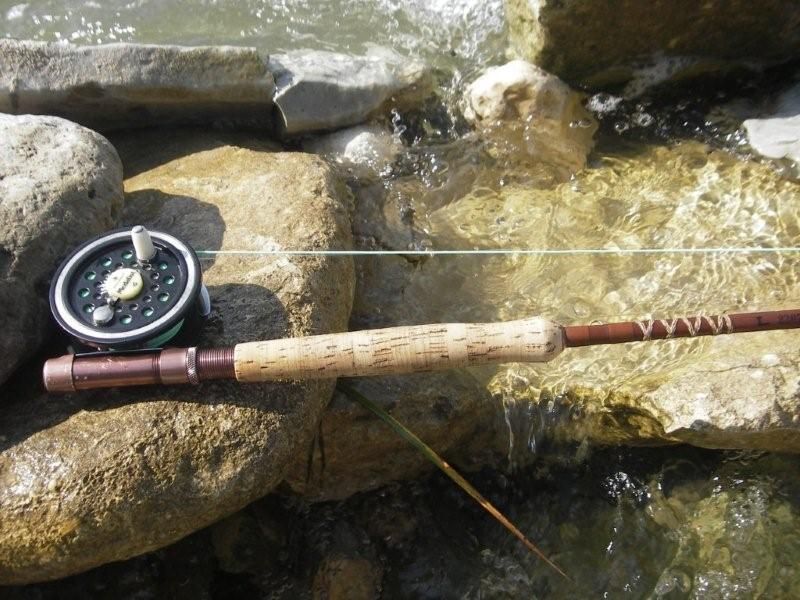 cane rodmaker Floyd Burkett was along with us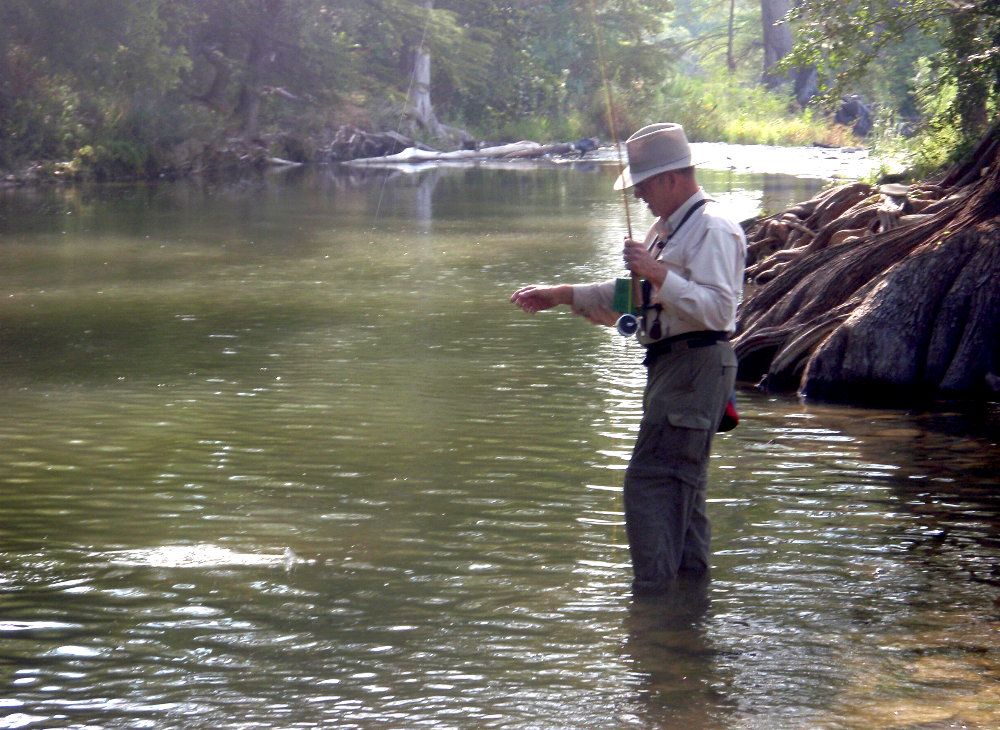 and I was fishing his new Driggs taper (2nd tip is not complete)
really, I brought my System 5, but I took up Floyd on the test drive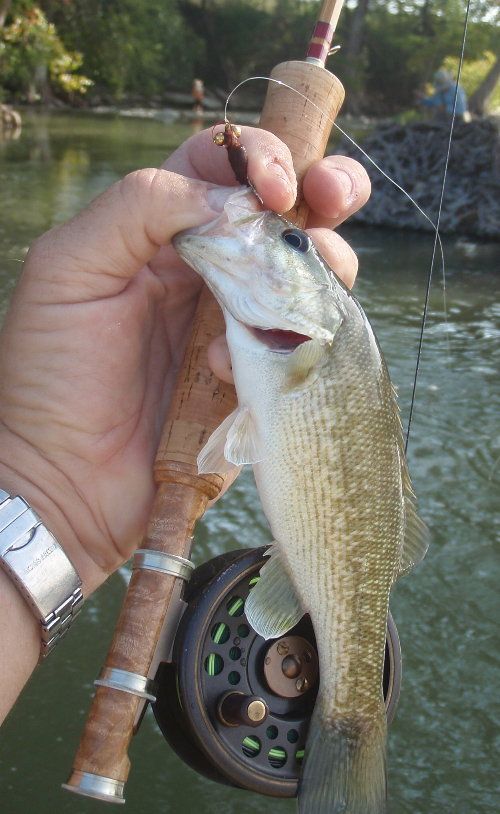 7'2" 5-wt. parabolic - does everything - roll cast and load to shoot line like a canon- I gotta get one of these...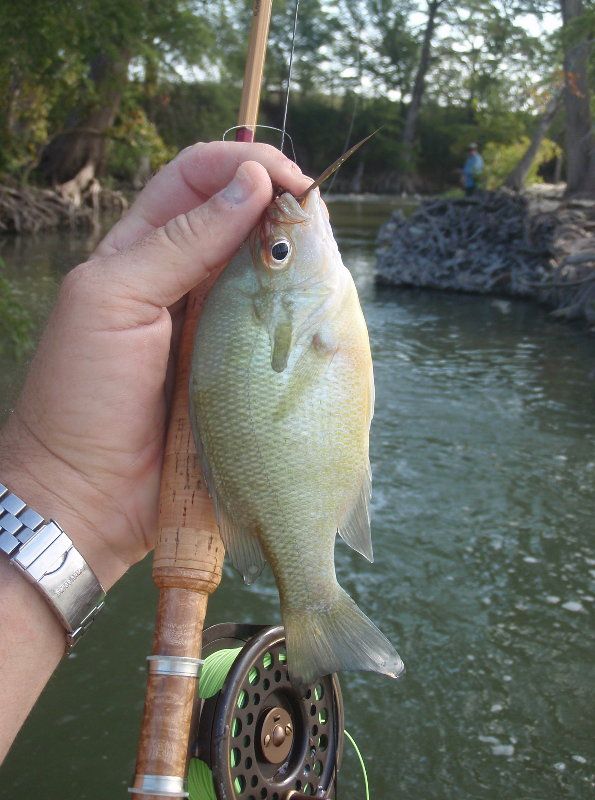 Texas brook trout live here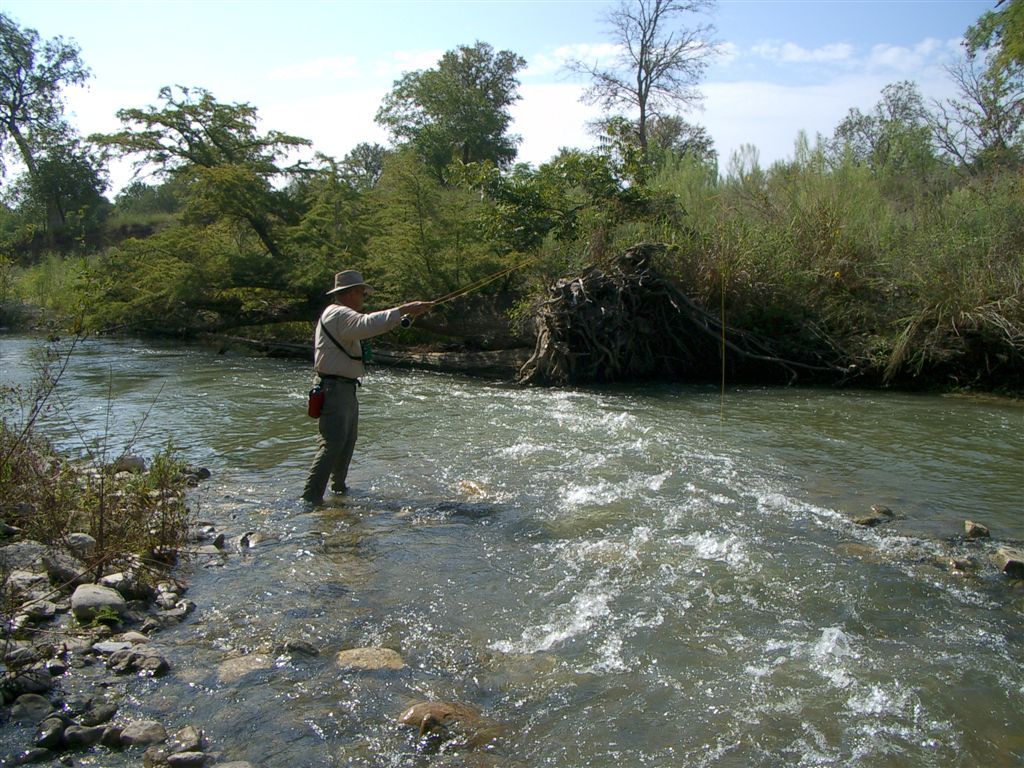 see?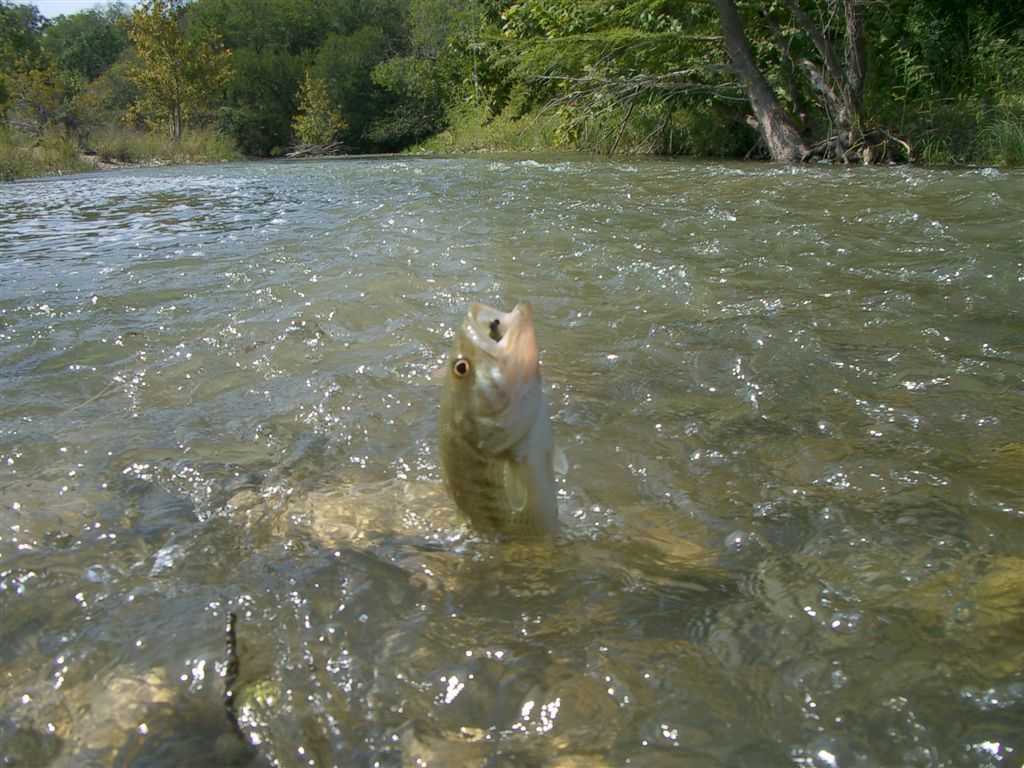 we're really not pounding this as bad as it looks - we're all facing a deep, deep run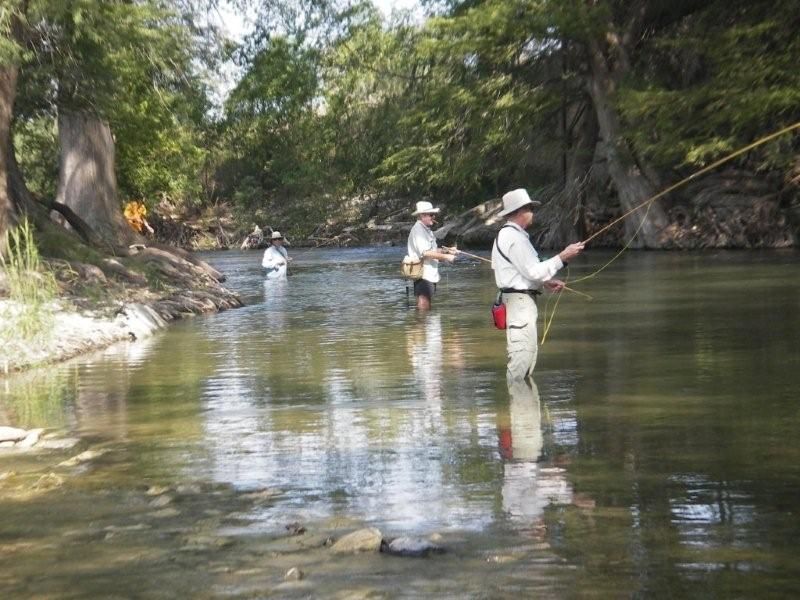 that produced a couple of nice bass, in spite of the meat fishermen that sweep through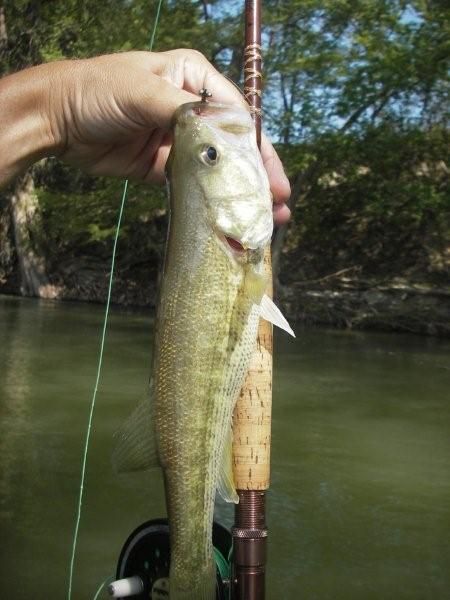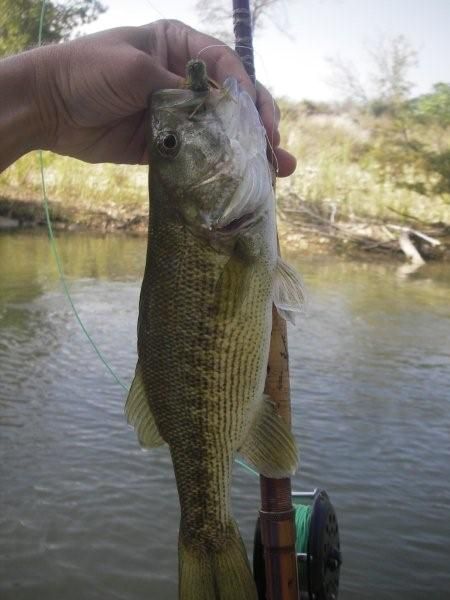 and a couple of more that got away, but that's all part of it