We're really needing rain and the rivers have been dropping. At the Guadalupe crossing closest to home, it's only running 70 cfs (it's normally 500 cfs here). Of course that means we can wade it which we only do in droughts.
first fish on a new rod (this is c. 1970s Fisher/Hardy glass blank recently built for me by Dwight Lyons - it's a 7' 6/7-wt. - really zings around the T130, but is lightweight, and limber enough that little fish still feel substantial)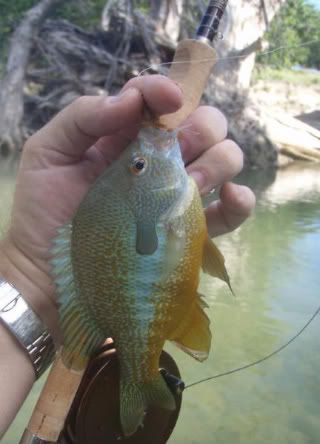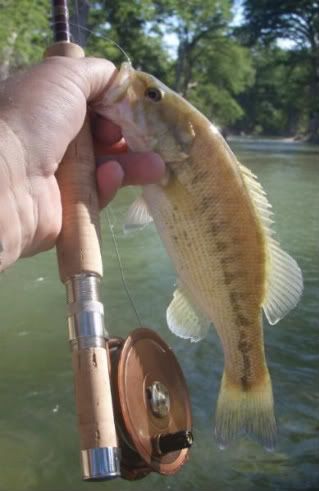 I caught this little bass in the side seam of a chute and he actually pulled the rod out of my hand
here's the long-dead highway bridge (the new tall bridge makes for great shaded parking)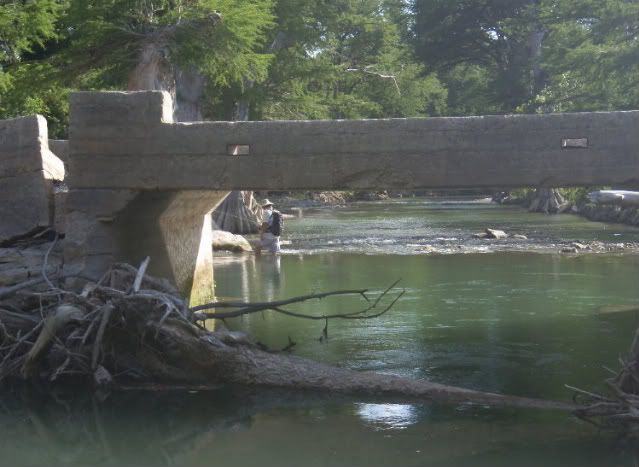 gorgeous water, cypress tunnel...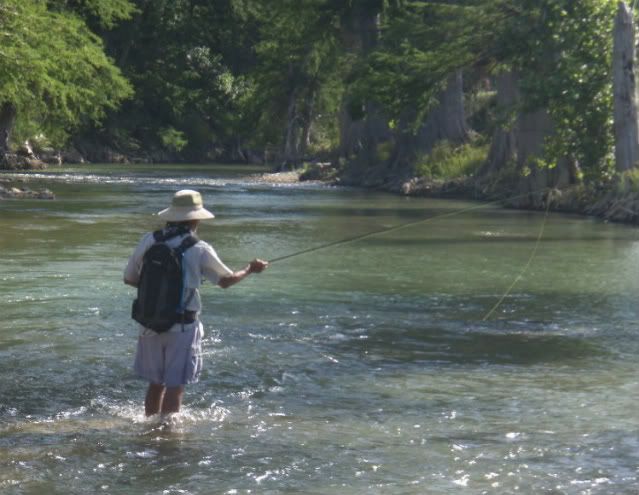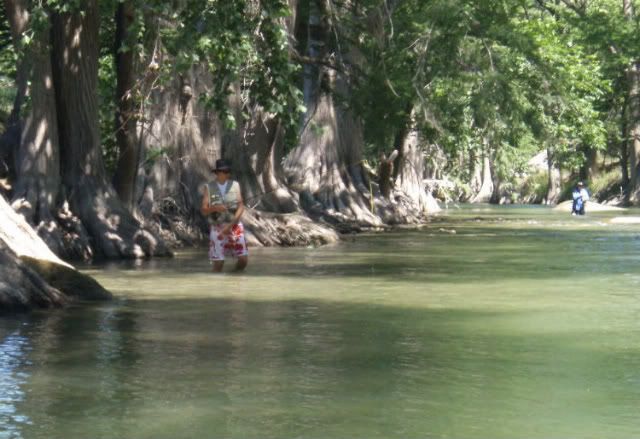 better bass (I held onto the rod - I actually saw this fish blaze across half the river to impale the fly)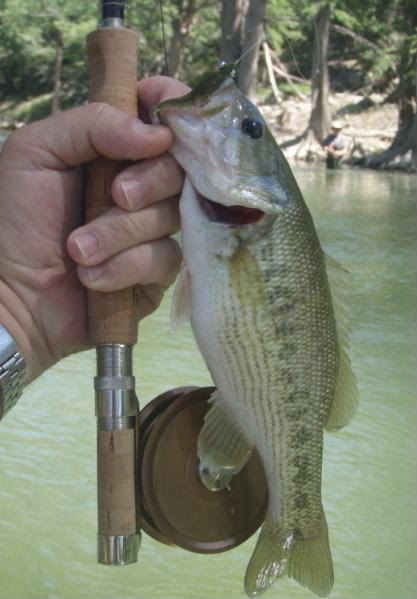 the obligatory wet shot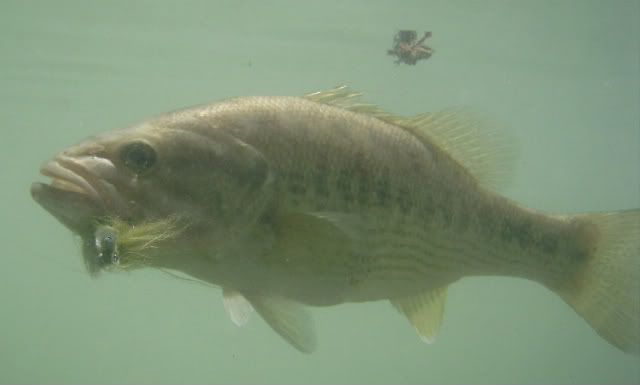 Bill with a little bass in a chute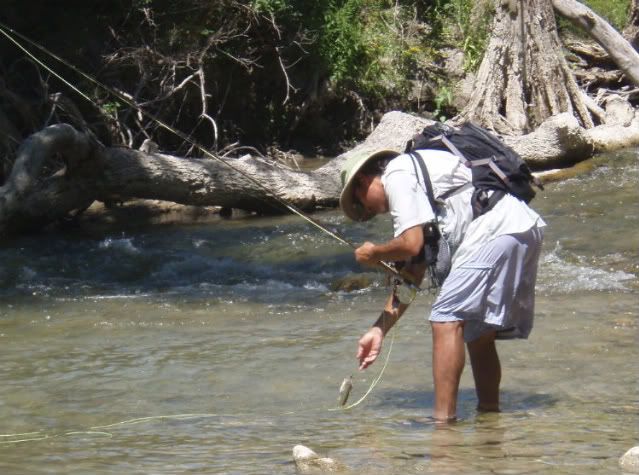 yesterday, I'd say this was the Coolest place to be in Texas.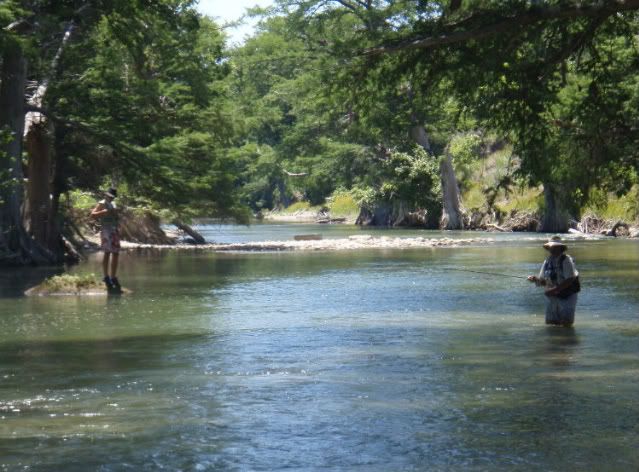 Steve hooked up