Got out to the lake this weekend and paddled up to the river in the early morning mist.
I was hoping to find the white bass beginning to run. Found some beautiful water, but the white bass were not running yet.
On the way back down, I found a creek and went exploring. There, I found the king of the creek...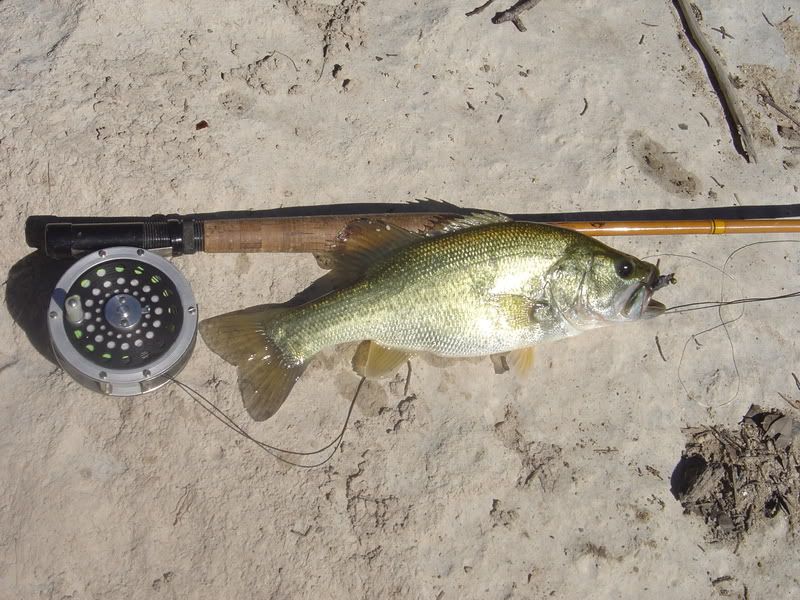 and his smaller cousin.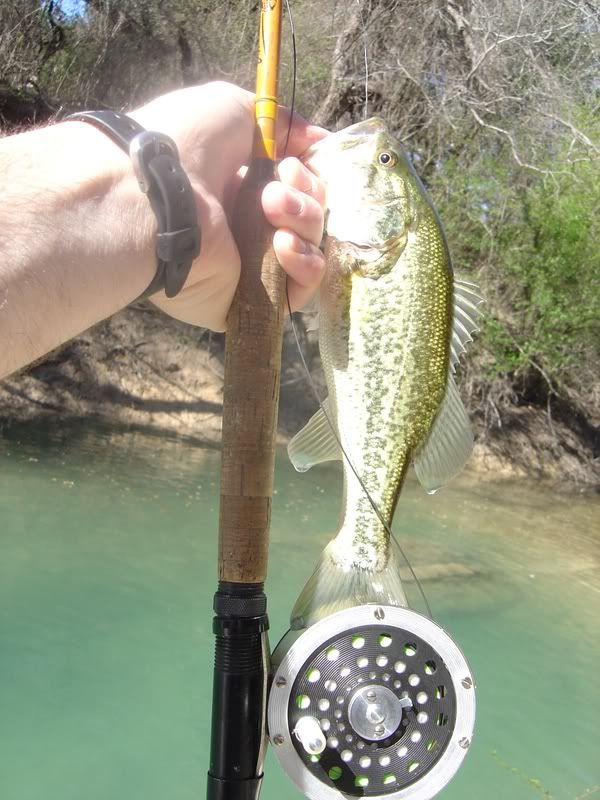 Until now, none of my rods had balanced the Martin 67A well enough, but this one balances it just right... right at my index finger.
This old rod has found a new home.....