broke in my new/old Bean/Phillipson 6'6" midge rod today.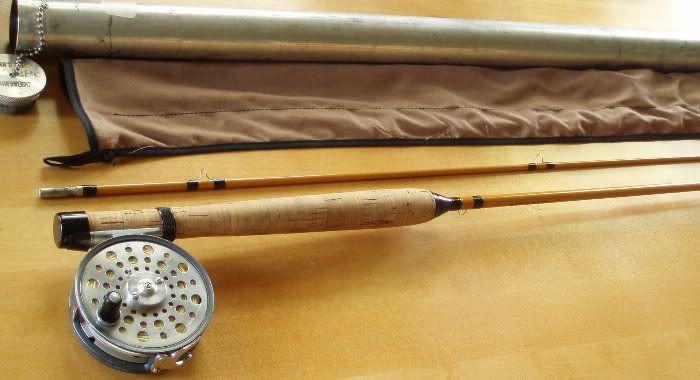 Fishing beautiful tight water in the TX hill country - the convergence of the Guadalupe forks
nice yellow belly - yep, they're supposed to be there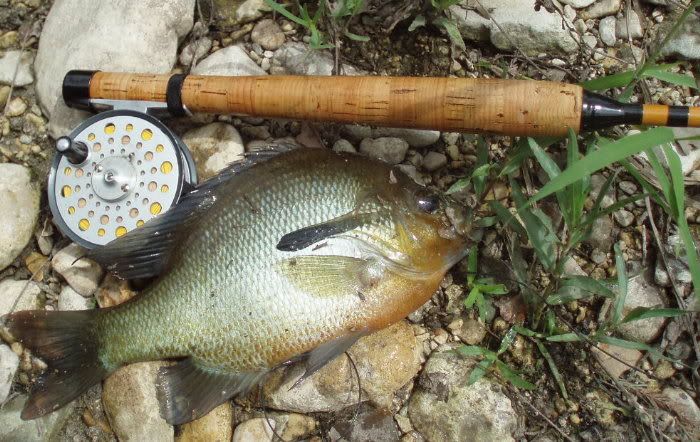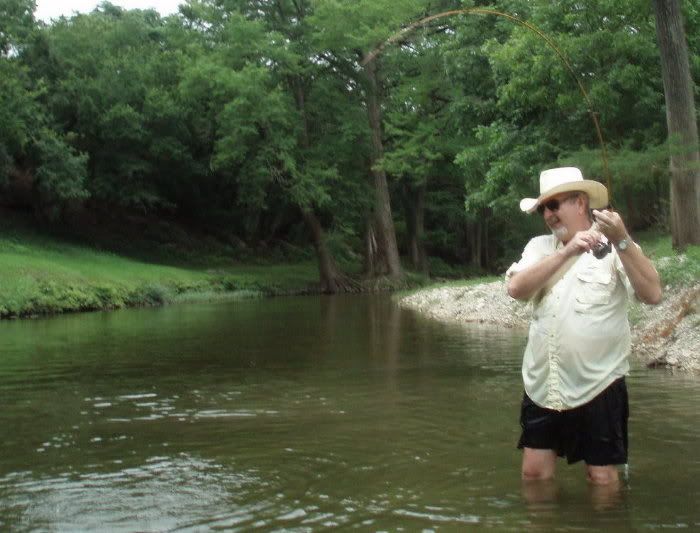 Big catfish - that was a hoot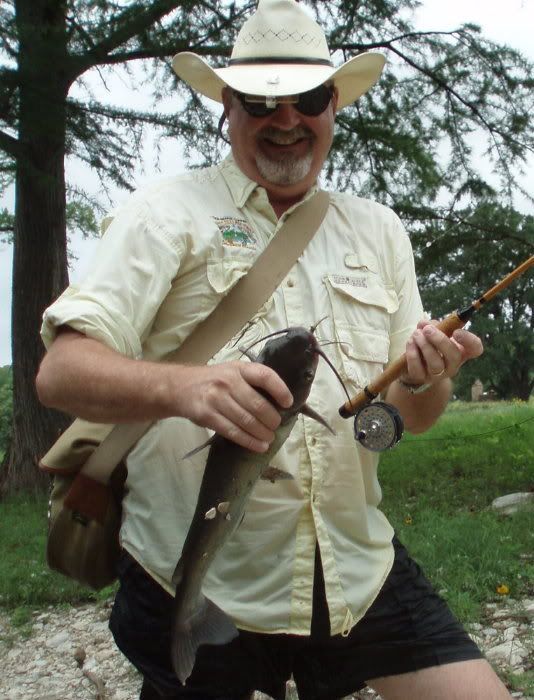 and many little spotted bass - probably a hundred for the day
more pretty water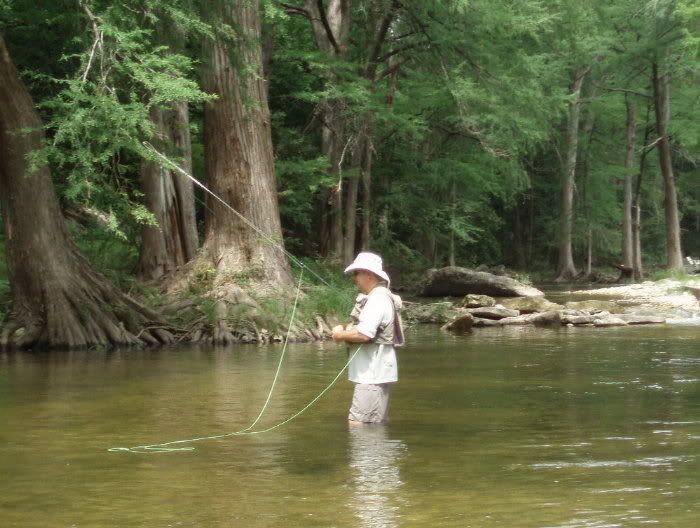 but I was absolutely floored to catch an 18" rainbow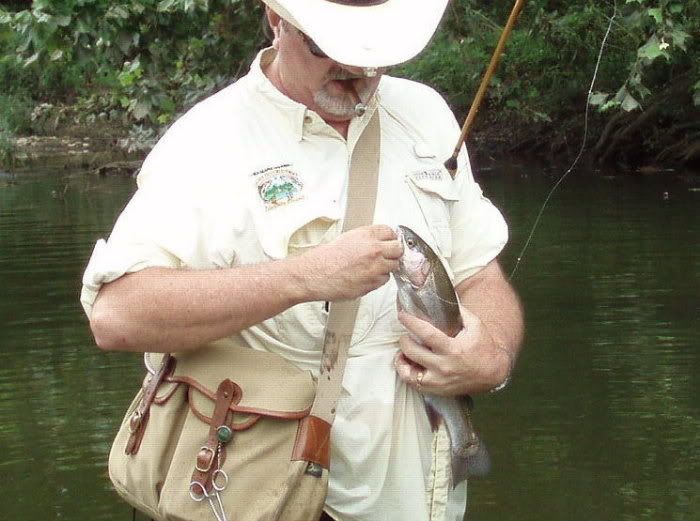 the best we can figure, Bear Creek, about 10 miles upriver is all private and one of the landowners stocks rainbows in the winter.
But still, very surprising for a June fishing trip in the Texas hill country. We measured the water temperature - 76 oF right here,
but we found many cold spring vents on the way up.
Jimbo knows what fly I was using.